Miss Pre-Teen Davao Jaymee Faythe Villagomeza Halasan, made her country proud when she won the title Miss Pre-Teen International 2019 and Best in National Costume award during the finals last 30 June 2019, held in Jalan Loyang Besar, Singapore. 
The 15-year-old Davaoeña, bested 13 other contestants for the title. Participating countries include cities from Australia, Canada, Indonesia, Myanmar, Nepal, Philippines, and Thailand.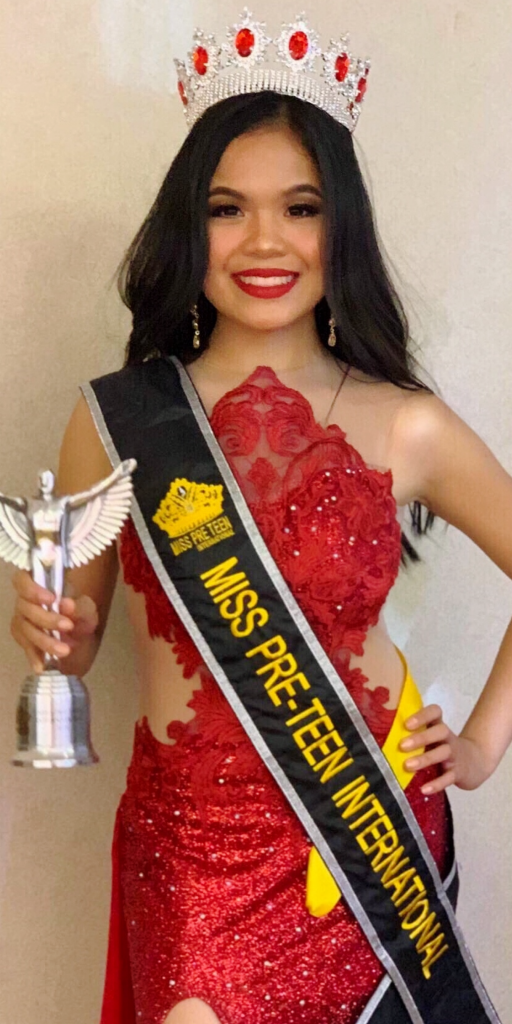 Faythe, as fondly called by her peers, thanked her supporters in her journey to the international pageant. "DAVAO, PHILIPPINES! I am so happy to wear this sash tonight. Thank you so much for all your support! I hope that I made you all proud," says the pre-teen queen.
Faythe was born in Davao City, Philippines and raised in Bangkok, Thailand. Despite growing up in Thailand, she has always been in touch with the Philippine culture. She is an incoming second year high school student at Ekamai International School in Bangkok, Thailand. She holds the position as public relations officer of the school's student council and a member of the school's cheerleading team. She likes playing basketball, volleyball, and football. She also loves singing, dancing, and reading books.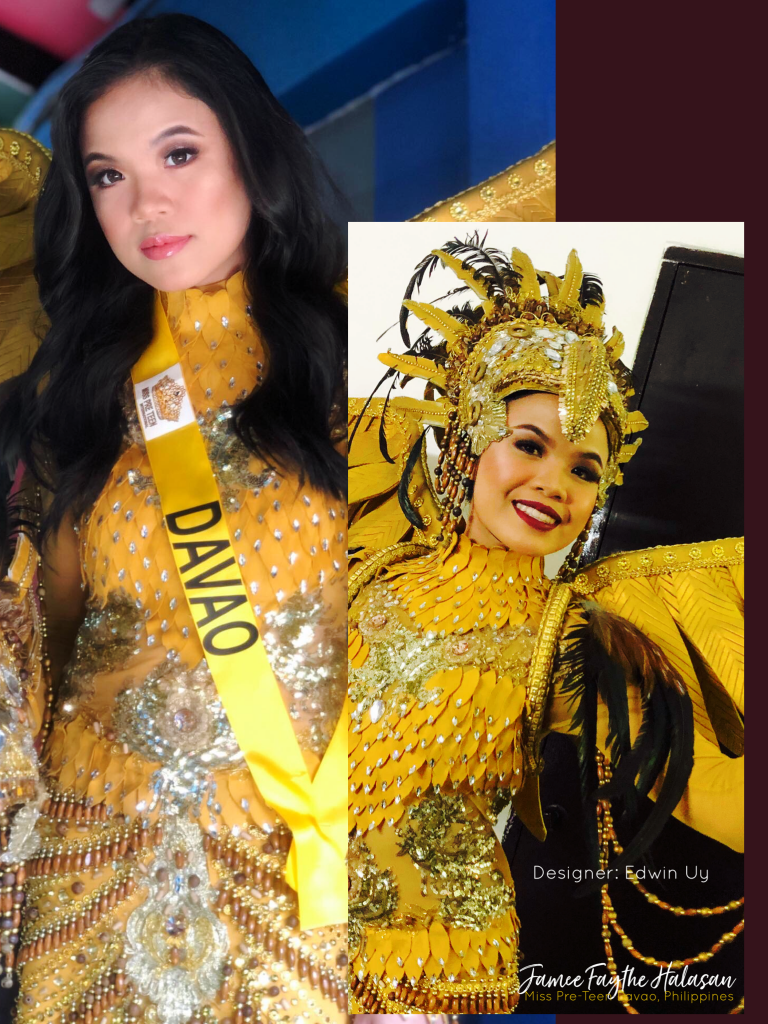 Faythe's proud parents, Mr. James Halasan and Mrs. Niña Villagomeza Halasan, who are both singers are even more proud because Faythe recently won first place in the school talent show and has been accepted in vocal star from 400 teens in Thailand. 
Part of Faythe's success are the people behind her crown, namely, Rogil Flores of Kagandahang Flores (pageant camp), Edwin Uy (designer), Shone Zendon  (make-up artist), Ross Paris (photographer), and Jeffrey Benitez (National Director).