In celebration of the 2019 ASEAN Cultural Year and to welcome the Leaders and Delegates of the 35th ASEAN Summit, the Siam Paragon and Thai Puppetry organization Se Sema Thai Marionettes are organizing the ASEAN Puppetry Exhibit from 31 October 2019 to 3 November 2019, where traditional puppet troupes from 13 countries, including the Philippines, will participate.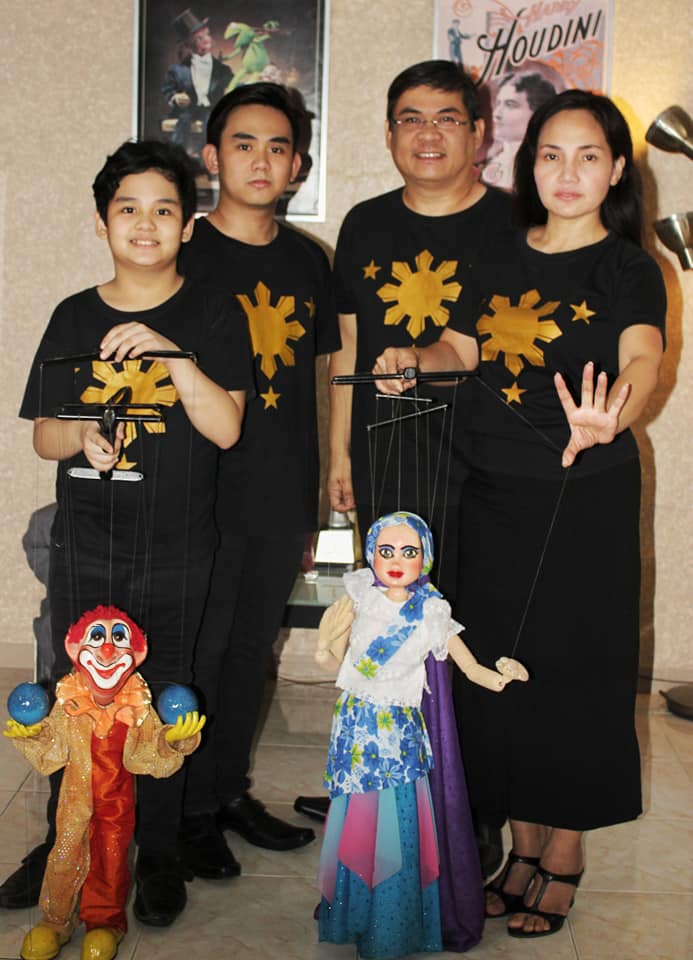 The Philippines will be represented by the Lunaria Marionette Show-Philippines under the direction of Filipino artist Mr. Wanlu Lunaria, who has received awards such as Talentadong Pinoy Hall of Famer, Philippine Ambassador of Puppetry, and 2019 International Ventriloquist for Asia.
The Filipino community is invited to watch the performance of the Philippine puppetry troupe at the Fashion Hall, 1st Floor of Siam Paragon, per the schedule below:
Entrance is free.
Performance Schedule Workshop on Puppet Manipulation and Character Voices
01 Nov. 2019 at 5:00 pm 31 Oct. 2019 at 5:30 pm
02 Nov. 2019 at 3:00 pm 02 Nov. 2019 at 5:30 pm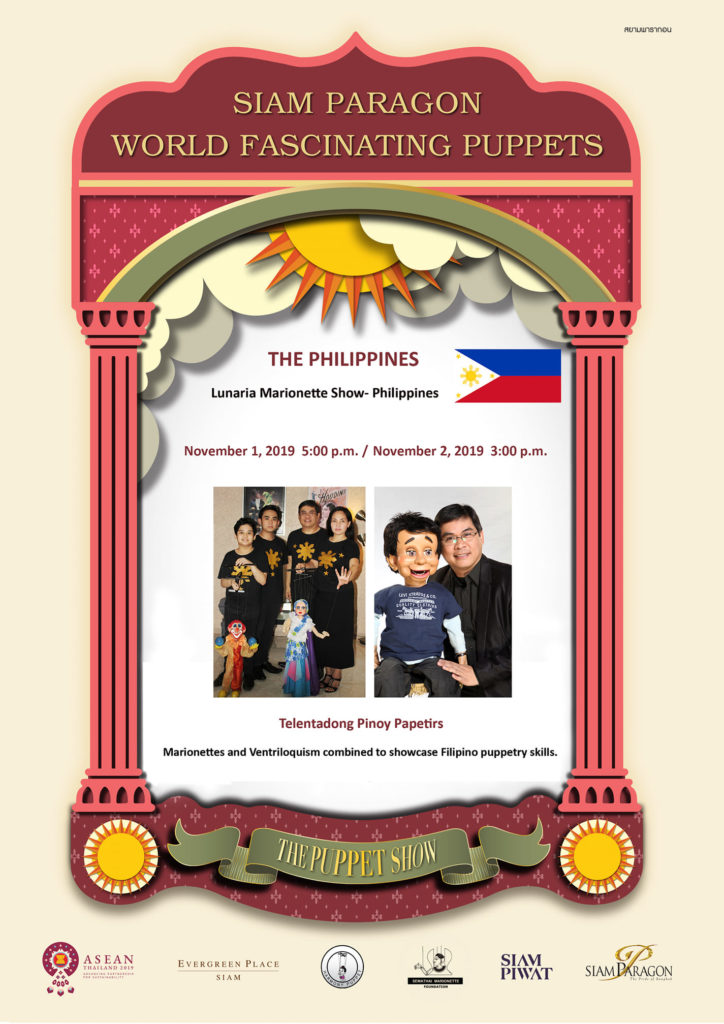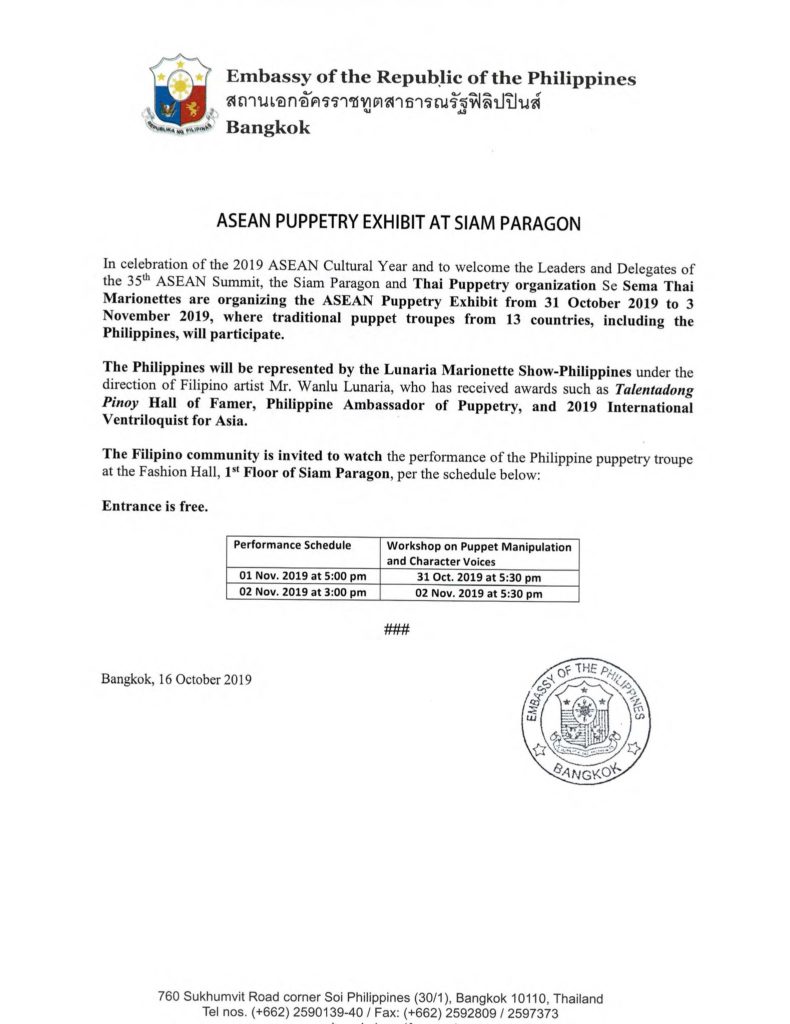 This article is taken from the Philippine Embassy Facebook page.

Photos: Philippine Embassy, Lunaria Marionette Show-Philippines

[mashshare]