"Fashion is not necessarily about labels. It's not about brands. It's about something else that comes from within you." ~ Ralph Lauren
Michael Seifert emerged from the door, with true debonair style in a Francis Libiran tailored suit. Casual, yet crisp, it seemed though he just came out of a photo shoot. Even his silhouette screamed his identity from a distance — a model, towering at 6'2" height. I tip-toed, trying to keep my poise in three-inch stilettos, yet I still felt short in his presence. His German blood from his dad dominates his looks, but his warmth and conviviality derived from his Filipina mother, who also modelled in her younger years in Germany.
Thrilled while having a tête-à-tête with a globetrotting fashion icon, and entrepreneur, I lost track of time. He's far off from a taciturn, although he's been reserved, yet elated. After we watched Jason Mraz and Raining Jane's concert in Manila, we resumed exchanging ideas, having extra energy from the exhilarating extravaganza.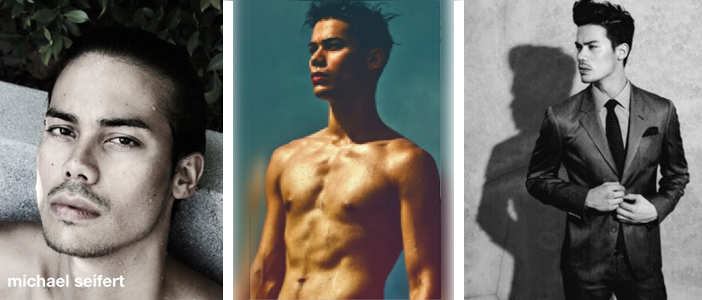 Having known Michael for years, I rarely have the chance to delve into a deep conversation with him. Busy as a bee, Michael is a multi-tasker. Astoundingly, he excels in whatever he does, particularly in his career. He's a man of many talents: hosting, modelling, advertising, and venturing out to set trends: redefining a new era of talent management. He's definitely grown into a dignified Founder and CEO with TALENTMAN.
Q: When were you first exposed to the modelling industry? How were you discovered?
A: I was first exposed to the modelling industry at the age of 7. My mom herself modelled in Germany in her younger years and then introduced us (my siblings and I) to the modelling industry. I grew up in the Philippines and started with commercial work at 7, followed by runway and more high-end jobs when I turned 15. At 19, I got scouted by a Brazilian mother agency who sent me out to Shanghai, China for my first international modelling experience two weeks upon signing my contract.
Q: As the founder of TALENTMAN, a young model and very promising fashion entrepreneur, what inspired you and who motivated you to conceptualize & pursue this high-end fashion venture?
A: The idea sparked in me when I was modelling in Milan 5 years ago. I've always been passionate about the creative side of the business until I finally had the courage, determination & resources to get started. It's been a blessing & I'm truly grateful for the trust & loyalty I've received from my models so far… it's been an adventure!
Traverse on Talent Management's Peak
The wee hour never bothered us, as we ascend the tiptop conversation. The threshold of fresh notions on fashion has been concluded. He seemed to have a reservoir of elixir to remedy the rampant glitches in the fashion industry. His vigor in his pursuit would suffice his traverse on talent management's peak. The trek would be harder than that of a catwalk's, having risks taken, fears fought.
Q: What is the edge of TALENTMAN, among other world-class talent management companies and agencies? Are there any challenges you're bracing at the moment?
A: That's a very good question. I believe that every talent management agency has its own strengths and weaknesses. TALENTMAN in and of itself takes on a holistic approach of talent management and its true values. Hence, the advocacy I strongly push for which are the 3P's: Passion, Personality, and Professionalism – three key ingredients that I personally believe are vital for a successful long-term career. I've been fortunate to travel the world as an international model for 6 years, building personal relationships with top agencies in the world, meeting clients, models and industry leaders in their respective fields while seeing the demands of each market. Challenges will always arise, especially in fashion as it's an unpredictable industry, but at the end of the day anything is possible and you just have to embrace challenges and follow your gut feeling. Industry leaders in Milan, Paris & New York have said, "I've got the eye" — whatever that means, I will continue doing what I do with the end goal of providing life-changing opportunities for undiscovered talent!
Q: What are your marketing strategies that would give you the limelight in the fashion world, and the social media as well?
A: Strategies? We'll let's see – I would have to say that I've only ever been true to the vision. I'm a visual person, so Instagram comes in handy but I wouldn't say that it's a 'strategy.' I get my models involved as much as possible and always make sure that everyone is recognized for their part. A vision cannot become a reality by the works of one man, but by a multitude; therefore I applaud teamwork.
Q: As a talent and an entrepreneur, what challenge and charge could you leave aspiring Filipinos, especially the OFWs to pursue their passion and how to gear up productivity?
A: I believe that you can turn your dreams into a reality. I've also been a hard worker since I was very young. A curiosity to life and its endless possibilities, I am grateful that my decisions along the way combined with hard work have led me to where I am today. The best advice I can share with OFW's and other aspiring Filipinos is to pursue your passion and continue to pray, because there really is power in prayer. If you're convinced that this is for you and you're willing to put in the long hours, hard work and a long-term commitment, the chances of success are high. Man can work hard and achieve a great amount, but with faith miracles can truly happen. A great idea can come from anywhere. I'd like to set an example today with TALENTMAN that hard work always pays off in the end.
I strongly concur to what Michael emphasized in this interview. I couldn't agree more to what Ralph Lauren uttered as quoted above. TALENTMAN dawns as transcendental trendsetter to illuminate the realm of fashion.
Traveling and Modelling: A Globetrotter's Gaiety
TALENTMAN was launched in October 2014 with 4 Faces: Dora, Adryan, Kenji & Pawel. Since then Michael has been thrilled to share that the board has expanded to 9 models. Visit www.thetalentman.com/models to keep up to date with the latest faces!
Catching up, I kept in touch to be updated.
Q: Could you please give me an update about your ventures, and of the 9 models exclusively represented by TALENTMAN?
A: As you've noticed, TALENTMAN has grown, and everyone unprecedentedly excelled.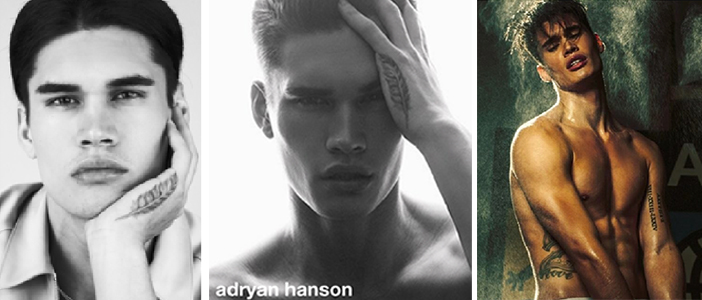 Adryan Hanson – A star on the rise, Adryan was the first male model to sign with TALENTMAN. He gave up his pro-basketball career to pursue his modelling career & it was definitely a risk worth taking! To date Adryan has moved to New York, walked exclusively for high-end brands like GIVENCHY, Todd Snyder, Ralph Lauren among others & is now represented by top agencies in Milan, LA & New York.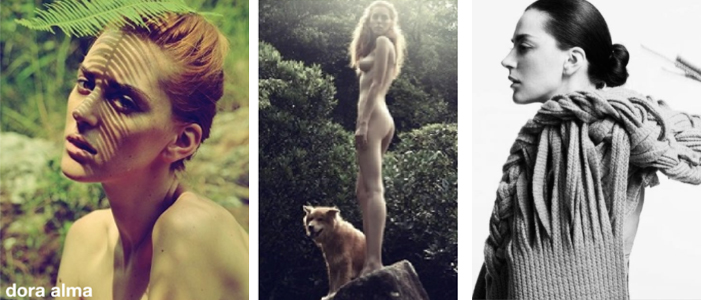 Dora Alma – A strawberry blonde beauty, Dora is hard to miss in a crowd. Her beautiful white skin, freckles, towering height (5'11) and very edgy personality has landed her bookings for VOGUE US, Marie Claire, Harper's Bazaar, Topshop & many other established brands. Now based in Shanghai, Dora continues to take the fashion industry by storm, while pursuing her creative passion on the sidelines as a closet graphics-designer.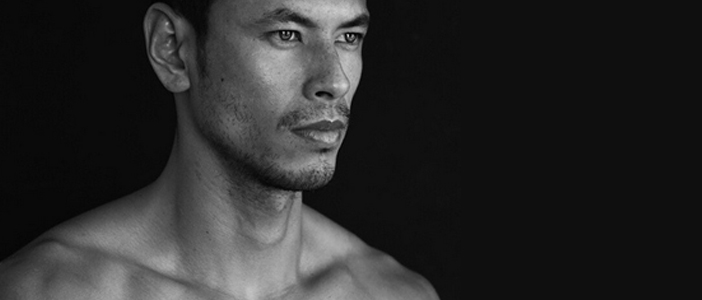 Kenji Kureyama – Truly an exotic prince, Kenji is one-of-a-kind. His Colombian-Korean roots have left a strong imprint in the industry attracting the worldwide franchise of GILETTE as this years' campaign face. Currently in Tokyo, Kenji is getting ready to make his move to New York later this year after successfully receiving an exclusive modelling contract. Stay tuned!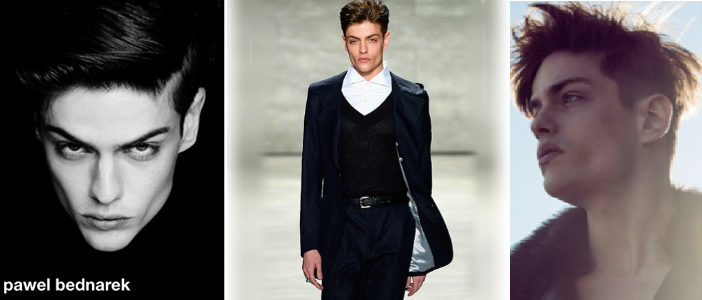 Pawel Bednarek – His vampire-esque, handsome looks continue to impress the worldwide markets in fashion. After walking for Malan Breton & Dree Collection at New York Fashion Week earlier this year, Pawel continues to leave his Polish legacy behind shooting for HYPEBEAST & NYLON Magazine among many others. Currently in Hong Kong, keep an eye out for some exciting news to break out soon courtesy of Europe!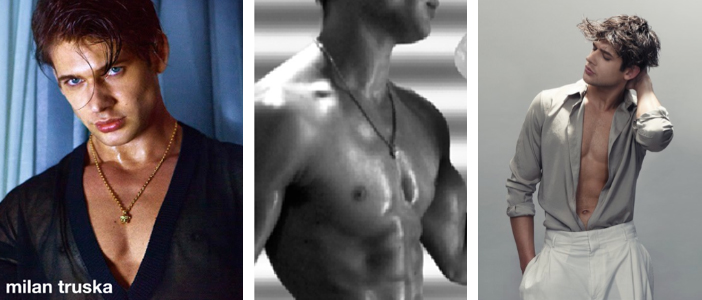 Milan Truska – Since joining TALENTMAN, our Modern Man has successfully worked in Hong Kong & Milan and is currently in Bangkok. With fresh signings to New York & Los Angeles, keep an eye out for this Stud who is determined to take both the East & West Coast by storm.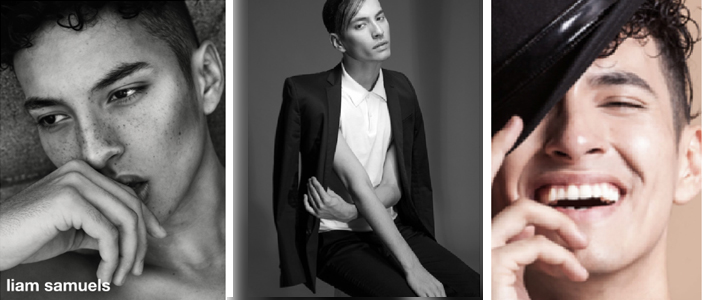 Liam Samuels – A beautiful soul, both inside & out – Liam was scouted in Bangkok earlier this year & is currently being developed by TALENTMAN. Awaiting his big Europe debut next year, Liam is keeping busy shooting for GQ & walking for Elle Fashion Week in Thailand. At 18, the sky is the limit for this Chameleon!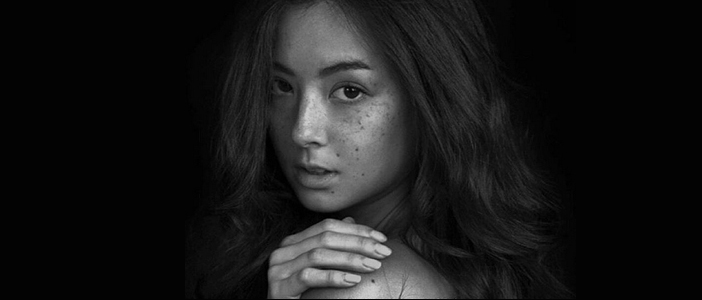 Madi Ross – What started off as friendship turned into a dream job, now exclusively managing the emerging Social 'It' Girl Madi Ross. Since joining TALENTMAN, Madi will be moving to New York to start a new chapter in the Big Apple after successfully signing with Major Models New York.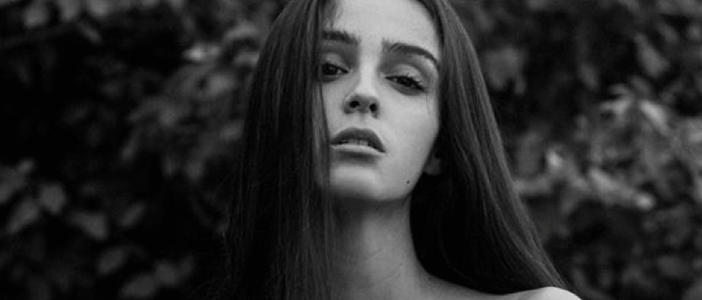 Chanty Anderson – Chanty blew me away the first time I laid eyes on her. Her Brazilian, Jugoslawien, Indian & Chinese heritage has always amazed me, but so did her killer looks & warm personality. Truly an enchanting one, I have high hopes for this Top Model in the making.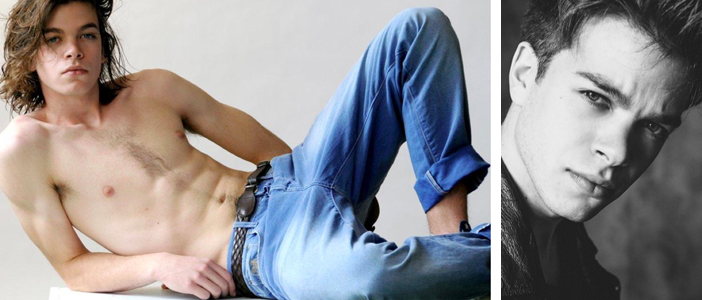 German Leopoldo – German is the winner of TALENTMAN's Worldwide Search for the Next Supermodel. Over 8 Weeks, models have applied to the agency from all around the world & German made it to the end. His latin flavour, in sync with his David Bowie meets Mick Jagger aura made German a standout. With works on upcoming travels to Europe & the US, keep an eye out for his international debut. He is from Cadiz, Spain.

Sojourning in Bangkok for months earlier this year, the globetrotter did modelling and scouting. The summer had passed and yet his scorching spirit set him ablaze as he toured Europe, specifically Italy and France to support his models during Milan Fashion Week and Paris Fashion Week. He also toured the Big Apple to widen TALENTMAN's ripples of influence.

Big things are coming up for the boutique agency on the rise, making waves in Paris, Milan, New York & very soon Tokyo. Make sure you keep your eye out on all things social and show your support by following TALENTMAN:

[mashshare]