Thailand remains to be the top destination for Chinese tourists among ASEAN neighbors even well ahead of Asian countries outside ASEAN.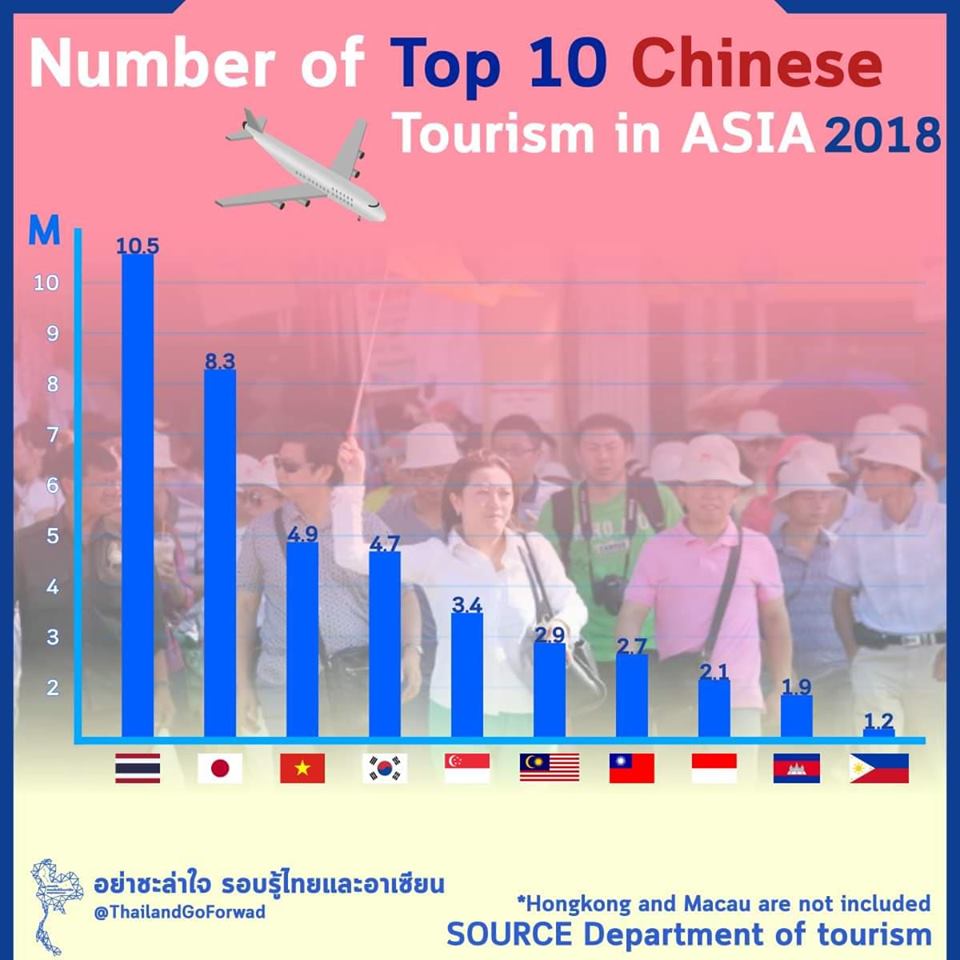 According to statistics published by the Ministry of Tourism and Sports, 10.5 million Chinese visited Thailand in 2018 way more than the 8.3 million Chinese arrivals in Japan. While Philippines celebrated the rise of Chinese in 2018, it has only welcomed 1.2 million mainland Chinese a much lower number than that of its ASEAN neighbors such as Cambodia, Indonesia, Malaysia, Vietnam, and Singapore.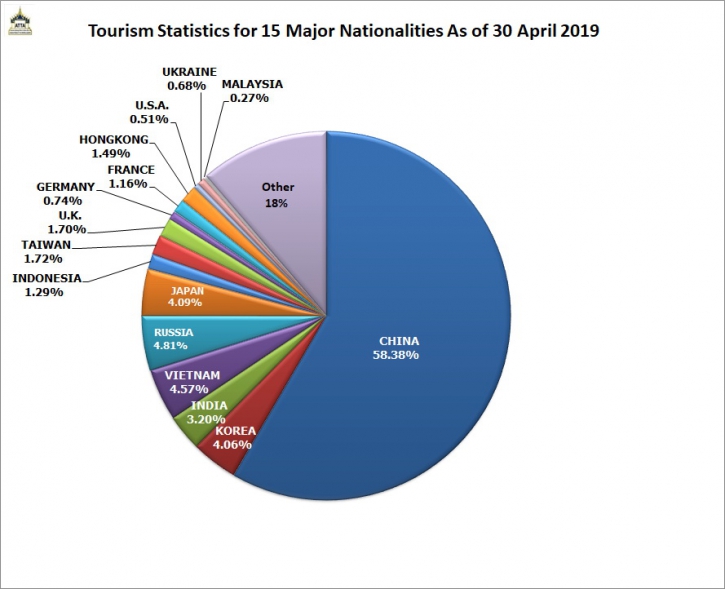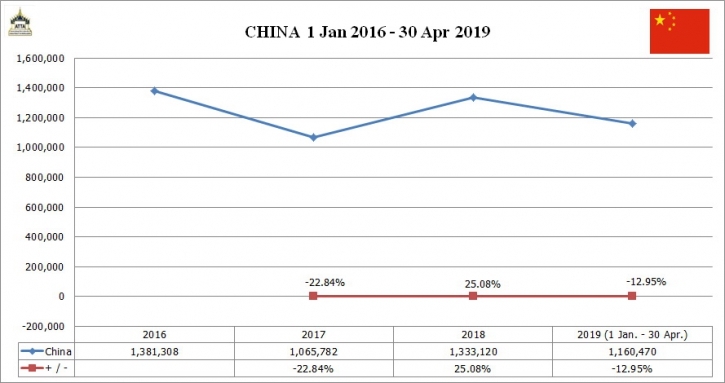 Latest report from the Ministry of Tourism showed that in April 2019 alone, 58.38 percent of Thailand's tourist arrivals were mainland Chinese citizens.
1.1 million Chinese tourist arrivals were recorded from January 1 – April 30, 2019.
Source: Association of Thai Travel Agents
Ministry of Tourism and Sports