Aside from the 'backpack man', two more possible suspects in the Bangkok bombing are now being identified by the police authorities.
In the CCTV footage where the backpack man is seen leaving the bag on a bench, two more men (one in red shirt and the other in white shirt) are suspected to be part of the deadly plan that rocked Bangkok Monday night.
ดูกันชัดๆ! นาทีผู้ต้องสงสัย คล้ายชาวต่างชาติ ปลดเป้สะพาย บริเวณม้านั่งภายในศาลพระพรหม ก่อนเกิดเหตุ #ระเบิดราชประสงค์ ไม่กี่นาที #ไทยรัฐ

Posted by Thairath on Tuesday, August 18, 2015
The man in red shirt as seen on the grainy video stood up and gave way for the backpack man to sit on the bench and left the bag suspected of containing the bomb, while the two seemed covering the backpack man. The two left earlier than the main suspect, but all three went to the same direction.
The two are described by police as persons of interest, and authorities wanted a word with them.
Also, police added description of the backpack man, now Thailand's most-wanted man, saying that the alleged bomber is "Caucasian, Arab or mixed race", aged 20 to 30 and about 170cm (5-foot-7) tall.
Police offered 1 million baht bounty for information leading to the capture of the main suspect. Further, Red Shirt leader and UDD activist Somwang Assarasee offered an extra 2 million baht reward for information leading to the arrest of the bomber.
Pol Lt Gen Prawut, Thai police spokesman, also raised the possibility that the man is Thai and in disguise. The warrant on charges of premeditated murder was issued for a "foreign man, name unknown, who appears in the sketch drawing."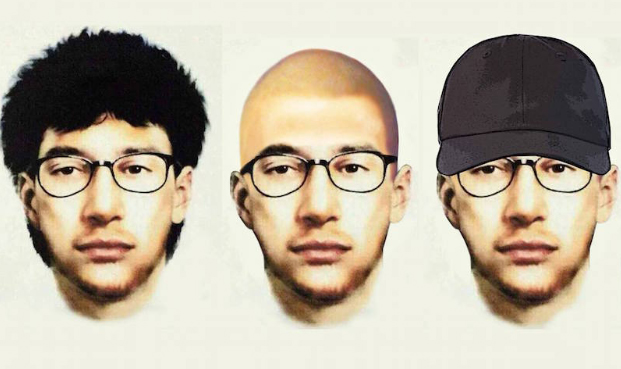 Sources: Bangkok Post, Thailand News, Royal Thai Police

[mashshare]