Starting October 9, passengers going to any of the four NAIA terminals can now avail of the new route service provided by Victory Liner and HM Transport.
According to Victory Liner's official Facebook account, HM Transport shuttle bus will take passengers to the new route starting at the Victory Liner's terminal in Pasay City and then proceeds to NAIA 1-4 terminals, and vice-versa. The fare is only 20 pesos each ride per person. There is a one-hour interval between travels. The first trip is at 5:00am and ends at 10:00pm.
This new development has received positive feedback from commuters especially from OFWs whose destination are nearby provinces of Manila. Normally, an arriving traveler who has not a private car to fetch him will have to ride a taxi from the airport to various bus terminals heading to provinces. The taxi ride is usually coupled with different distasteful experiences. This new transport service will hopefully give a better alternative.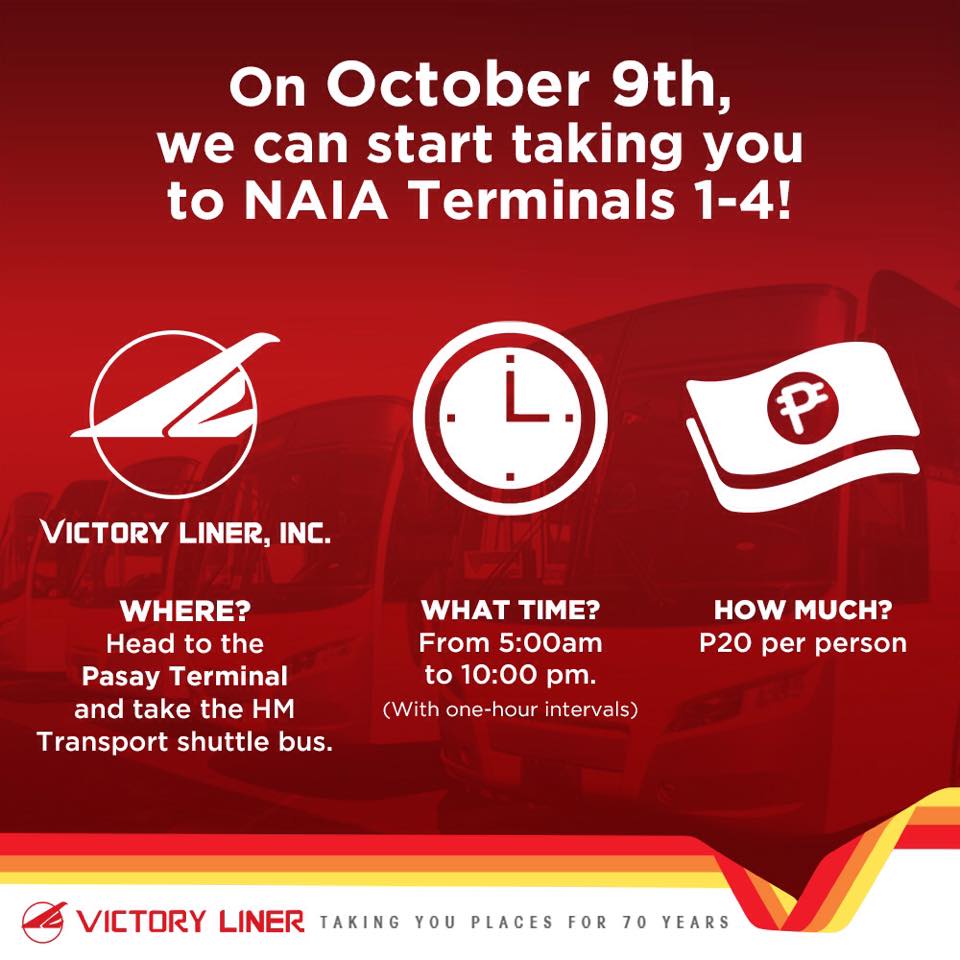 Source: Victory Liner

[mashshare]