The AFT Basketball League (AFTBL) organized by the Association of Filipinos in Thailand (AFT) will cap today April 24, 2016. The tournament which has run for three months started on February 14 at Ramkamhaeng Sports Office in Ramkhamhaeng University, Bangkok.
Games will start from 1:00-3:30 pm. Awarding and Closing Ceremony will follow afterwards.
Yanhee Amigos and AFT Dragons will face off at the final match for the open division which will start at 2:00 pm. Meanwhile, AFT Dragons and 40 Travellers will compete for the 37-up division.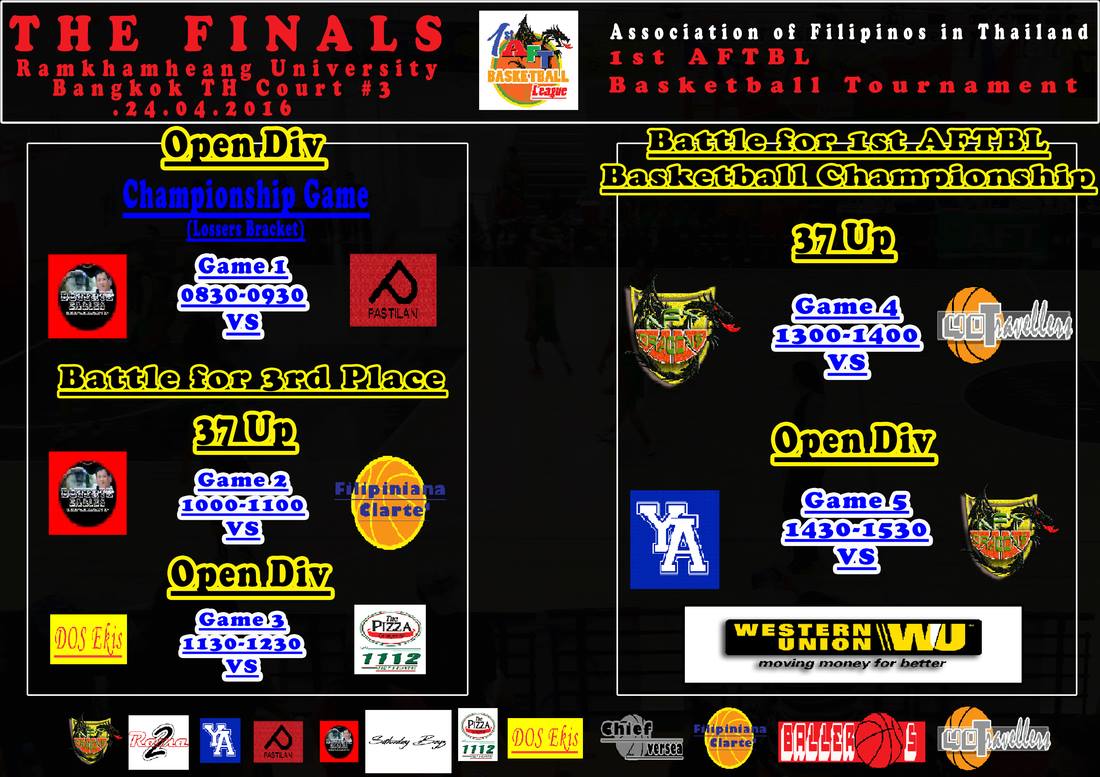 A total of 14 teams have competed at the three-month basketball tournament mainly sponsored by Western Union which is considered as the world's largest money transfer company.