Comedy is no laughing matter to the folks at Bangkok Hilarious. They make you laugh very seriously.
Founded in March 2013 as a comedy collective by aspiring local and veteran expat comedians, Bangkok Hilarious is making its mark as the go-to venue for comedy in Bangkok every first Saturday of the month.
Brainchild Leo Soares, along with fellow comedians Graham Wooding and Lucas Olbinski, spearheaded the establishment of the group aiming to be a permanent fixture of the growing market for standup comedy in the city.
It was originally called Laugh Out Loud Bangkok to reflect the city's internationally-known "Land of Smiles" slogan. The group found the name very long and unoriginal though. They ended coming up with 'Bangkok Hilarious' since this is what the collective really wants to represent. The name also embodies the city in the positive light it deserves.
The group aspires to bring laughs to Bangkok, with the goal of supporting a fresh comedy scene by providing support and stage time to new performers.
At the same time, the collective seeks to showcase professional acts with the support of local artists such as DJs, musicians, poets and improvisers to create an alternative hangout scene.
Bangkok Hilarious has been all over the city, from strip clubs to five star hotels but has been a resident fixture at The Overground bar and Café in Sukhumvit soi 22.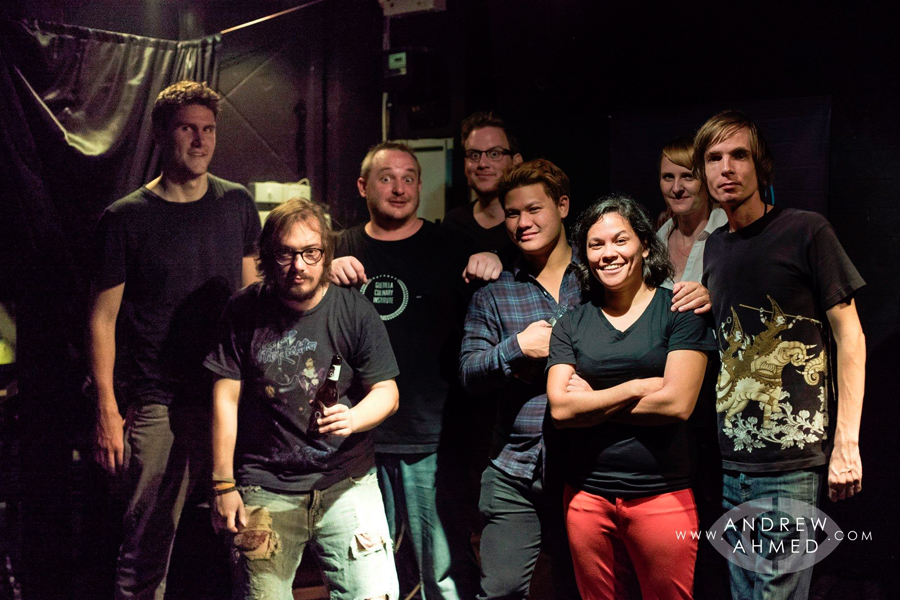 Since its inception in 2013, Bangkok Hilarious has brought international headliners with the likes of Jake Baker (U.S.A.) Marty Lappan (Australia), Werner Cloete (South Africa), Nick Milnes (Hongkong), Andy YP (Thailand/U.S), and award-winning comedians such as Raven Panday (N.L), William Childress (U.S.) and Nik Coppin (United Kingdom).
Soares' dedication and occasional bursts of freedom from laziness have made him a leader in the stand up scene and has made a strong impression on everyone he meets – one way or the other.
Asked about what being funny is, Soares quipped: "Common human truths that are so hard to accept that we burst into laughs rather than tears. Also, the Youtube video of a hamster eating a tiny burrito." Asked about the challenges of making people laugh, he replied, "It's hard. It may be easy to make people laugh at you, but to make them laugh with you is a different ballgame."
To support and follow Bangkok Hilarious:
http://www.bangkokhilarious.biz/
www.facebook.com/BangkokHilarious
Show dates:
First Saturday of each month
8:30-onwards
The Overground Bar
6/1 SukhumvitSoi 22
---
Editor's Note: The author is the only Filipino and one of the few Asians delivering punchlines in the city. His materials include  stories about his family, personal experiences and anything that makes people laugh. His jokes are internationally-served with Filipino flavor. Catch him and the rest of the funny comedians at Bangkok Hilarious.
---
Do you have similar story to share? Send it to us at pinoythaiyo@gmail.com or contactus@pinoythaiyo.com

[mashshare]