Look how powerful internet has grown in 2019. The numbers are so enormous that the infographic can only show one minute time scale.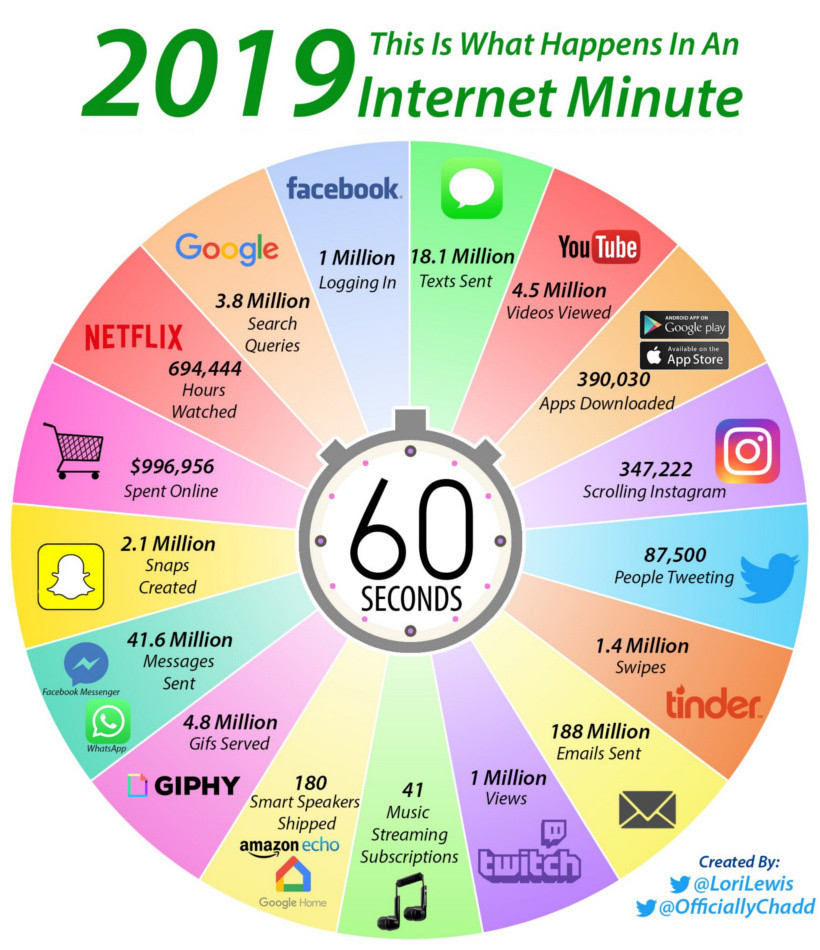 The numbers are on an epic scale. Here are a few key numbers to show what internet looks like in 60 seconds:
188,000,000 emails sent !!!!!
4,500,000 Youtube videos viewed
390,000 apps downloaded
1,000,000 Facebook log ins
3,800,000 Google searches
2,100,000 snaps created
1,400,000 Tinder swipes
Here's a comparison of two years: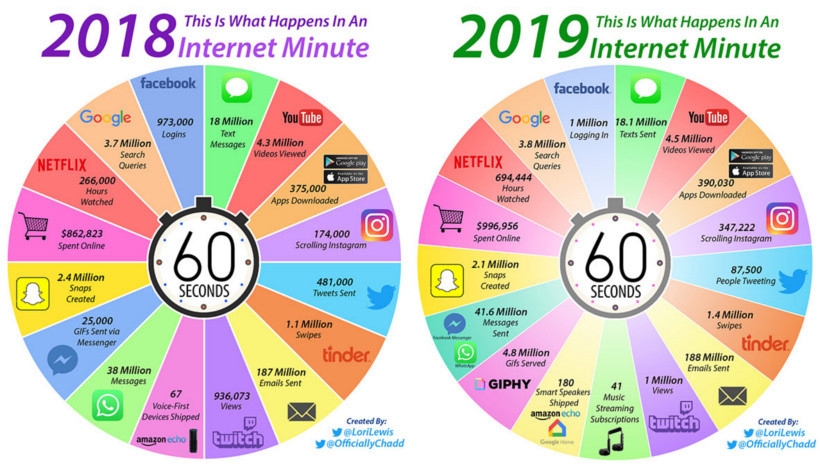 Netfilx and Instagram are the big winners. From 266,000 movies watched on Netflix it in 2018, it grew to 694, 444 in 2019. While Instagram scrolls increased to 347, 222 (2019) from 174, 000 in 2018.
Inforgraphic courtesy of: Visual Capitalist
Photo by Glenn Carstens-Peters on Unsplash