A very alarming expose by an OFW from UAE about NAIA 'airport police scam' got round the Internet last week. Coolbuster.net reported that a certain Niel Caubal Laude, an OFW from Abu Dhabi, UAE posted his bad experience with NAIA tourist police on July 18, 2015 upon arriving NAIA Terminal 1.
Mr. Laude shared his horrible experience on his arrival day which could also happen to anyone most especially to OFWs. According to him, there is a syndicate group posing as airport police victimizing mainly people arriving from abroad.
The modus of this group is to find travelers who basically missed the airport shuttle bus from Terminal 1 to Terminal 3. Here's what they did according to Mr. Laude:
One perpetrator approached the traveler very nicely and offered a FREE ride going to the next terminal and because the accomplice is so nice and looks like a real tourist police, they easily lured the victims.
The culprit then called his driver and instructed him to drive them (culprit and the victims) to Terminal 3.
While on the way, this impostor tourist police instructed his driver to take another route to pass through a heavily trafficked road.
Since there's a heavy traffic, the scammer tourist police offered the victims an overnight stay in their office (ticketing office) and were asked to purchase plane tickets from them. (They did this because they knew their victims already missed their flight because of the traffic)
The victims were offered an enticing overnight stay in their guest house with double deck bed and toilet.
Because the victims needed to purchase tickets a night before their flight, they were charged 100% markup from original ticket price. This is where the scam comes in.
Mr. Laude mentioned on his Facebook wall post that there were other victims in the guesthouse and they shared the same experience.
Below are the screenshots and photos shared by Mr. Laude on his wall. He also included a business card of the said travel agency. Airport Travel Express is located at Unit 10 Gachalian Place, Plaridel St. Vitalez, Paranaque City, Metro Manila with telephone number 553-6499, contact person Ms. Sara Jane E. Morillo.
This is a warning to all OFWs and international travelers arriving in NAIA Terminal 1 with connecting flight in Terminal 3, please be aware of this scheme. If you arrived late or you think you will be late for your next flight, better contact aircraft hotline and inform them that you will be late for your flight and make a rebooking of your flight.
Cebu Pacific Call Center Hotlines:
​​Manila: Tel: +632-7020-888
Cebu: Tel: +6332-230-8888
Philippine Airlines Customer Care Hotline:
Tel No : (632) 777-5932
Or PAL security Sub-Department
Tel: (632) 852-5874
855-8000 loc 2393/2057
To make sure of your safety, contact the immediate and official NAIA security personnel at +63 2 877 7888. DON'T entertain any unusual individual in the airport. Call NAIA security if possible and inquire if they are offering such service as mentioned above.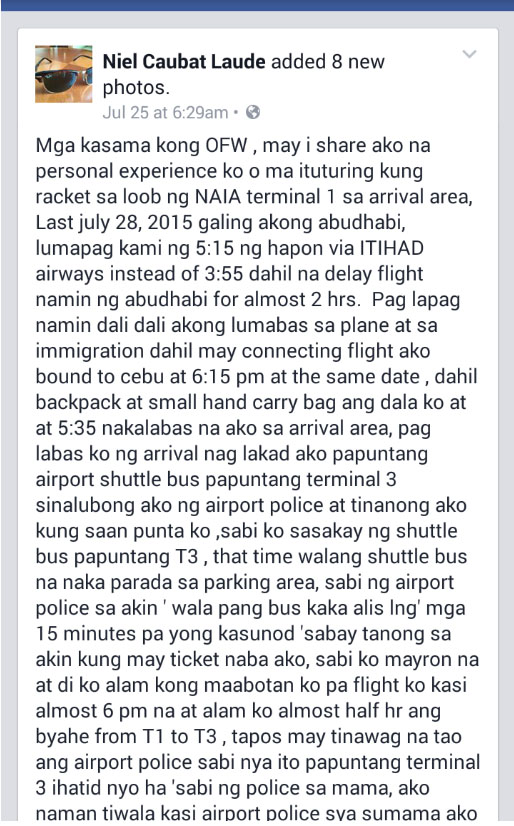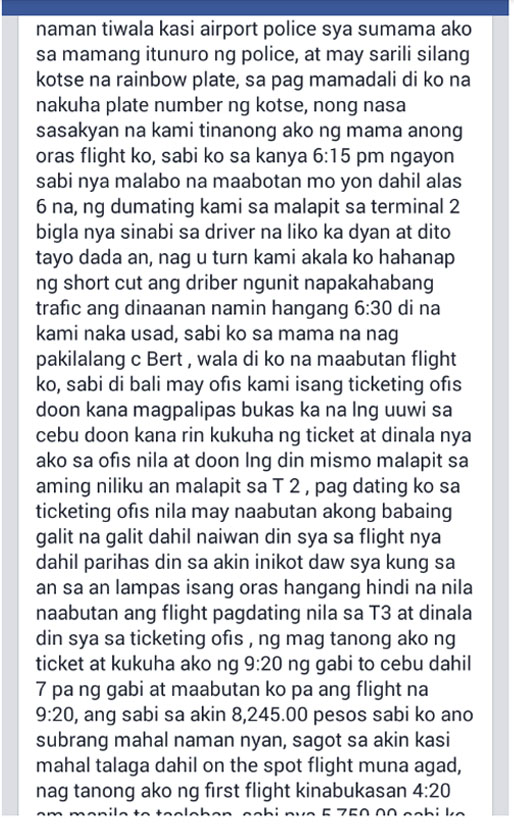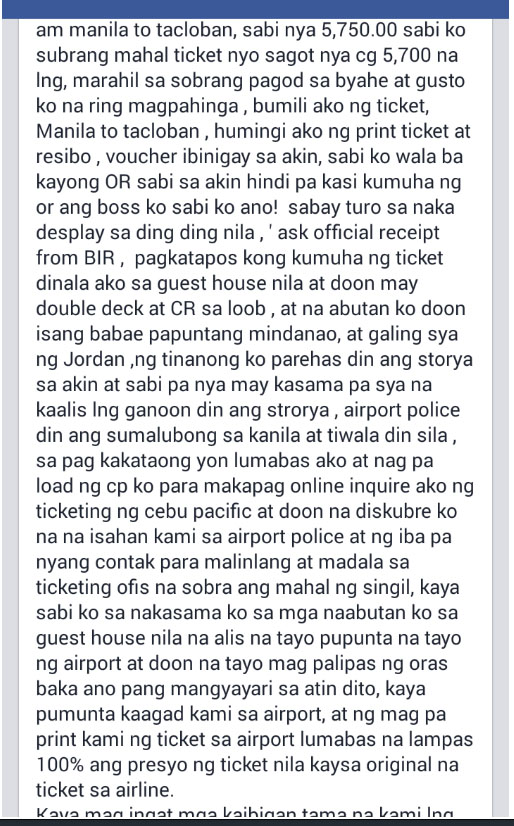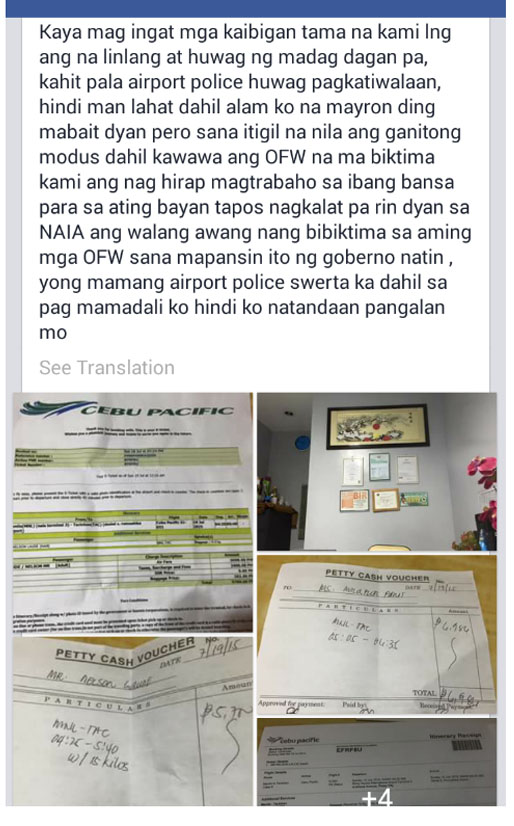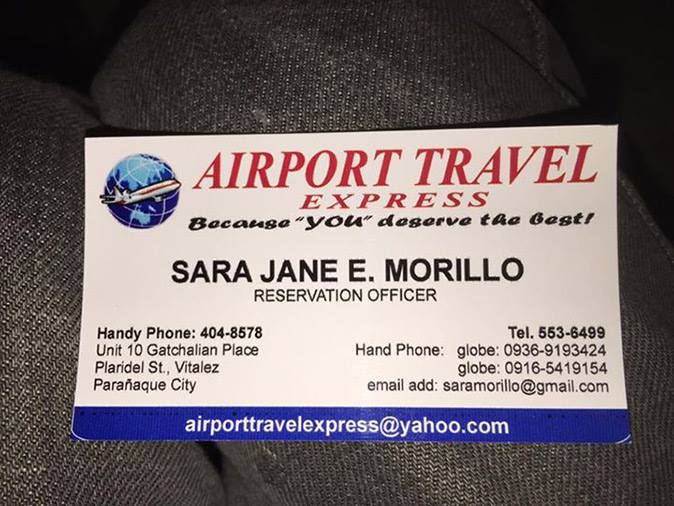 Source: Coolbuster.net