According to siamsport.co.th, the "Fight of the Century" between Manny Pacquiao and Floyd Mayweather will be aired on Channel 7 (Thai local TV) starting at 10:00 in the morning Sunday, May 3, 2015.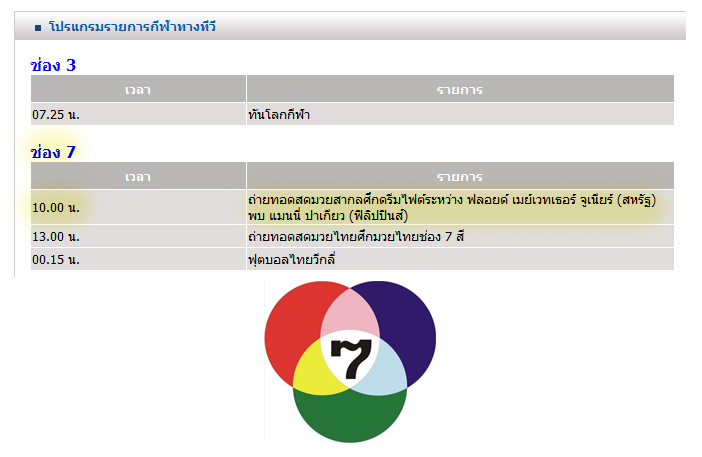 This means that the highly anticipated main event can be seen by many Filipinos and Thais live and for free!
Several local bar and restaurants will also air the match through high definition cable TV and projectors, but you need to take booking and be early as 6:00am to secure your place.
In the Philippines, five major local TV stations will air the fight namely Solar Sports , GMA Network , ABS-CBN , and TV5.
It's time to celebrate again a camaraderie among Filipinos and Thais cheering for Asia's boxing hero this Sunday. Be sure that your TV set is ready. Snack is ready. Your voice is ready!
#OneForPacman Photo and Video Contest
Pinoy Thaiyo would like to add fun to this exciting moment by organizing a photo and video contest to Filipinos residing in Thailand.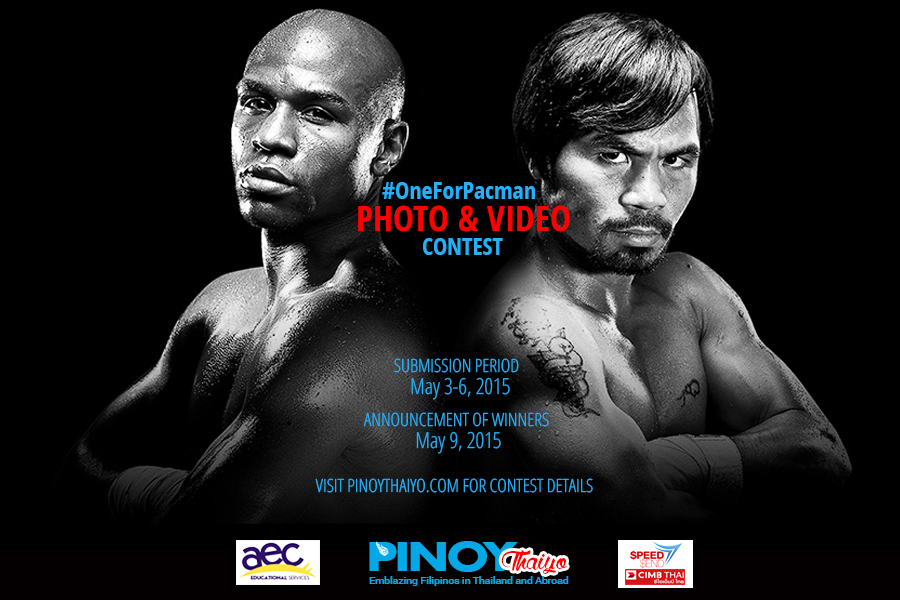 Watch out for more info of this contest here at PinoyThaiyo.com.

[mashshare]