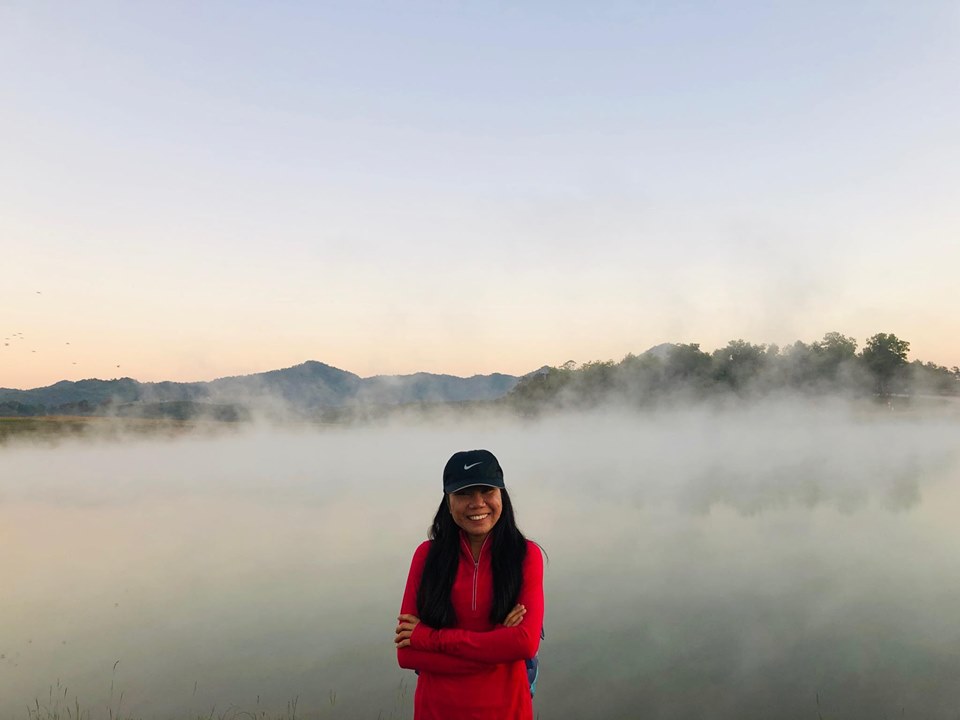 Congratulations Ester Vergara for winning 2nd in her age category and 3rd overall female runner in the Singha Obstacle Run 2019 in Changrai last Sunday, December 8, 2019. She finished with a time of 1 hour, 52 minutes and 42 seconds. In her last two Singha runs, she placed second in her age category as well. She wasn't expecting to receive the 3rd overall female runner. Overall she earned 735 points. She said, "Thankful to God. He never fails me!"
Ester is a teacher at Bangkok Advent School. This is a hobby she enjoys doing. She dedicates all her runs to God, for He gives her strength to finish.
This year's obstacle run, they had to cancel some water obstacles due to the cold weather in Chiangrai. Several years ago, I have participated in this event. From what my friends tell me, it has gotten more intense since then. If you can't do the obstacle then you will have to do some type of penalty. In the past, this rule wasn't there.