A weeklong survey conducted by PinoyThaiyo on its Facebook page revealed that 81% of Filipino respondents living in Thailand are affected by the Coronavirus (COVID-19) crisis.
A total of 1,047 participated in the survey. The respondents were given two options:
Kung "OO (YES) ako ay apektado ng COVID-19 outbreak" ang sagot mo, maari lamang na pakilagay ang probinsya kung saan ka nakatira sa Thailand.
Kung HINDI (NO), ako ay hindi apektado ng COVID-19 outbreak. Ako ay maagap na nakapaghanda.
843 respondents said "YES, they are affected by COVID-19", while 204 said "NO, they are prepared".
PinoyThaiyo also received 312 responses through google form for those who are in need of immediate help. There are 798 household members. Meanwhile, PinoyThaiyo Facebook page also got 423 comments (only 350 provided provinces), many of whom are asking for help.
As per the Philippine Embassy in Bangkok, around 30,000 Filipinos are living and working in Thailand.
The survey was initiated by Ateneo Leadership and Social Entrepreneurship (Thailand) Secretariat in partnership with PinoyThaiyo, a Filipino online and print magazine.
The said online survey ran from March 19 to 26, 2020.
Here is the breakdown of affected OFWs by COVID-19 per province based on their comments on Facebook. There are 424 comments/respondents from 45 Thai provinces.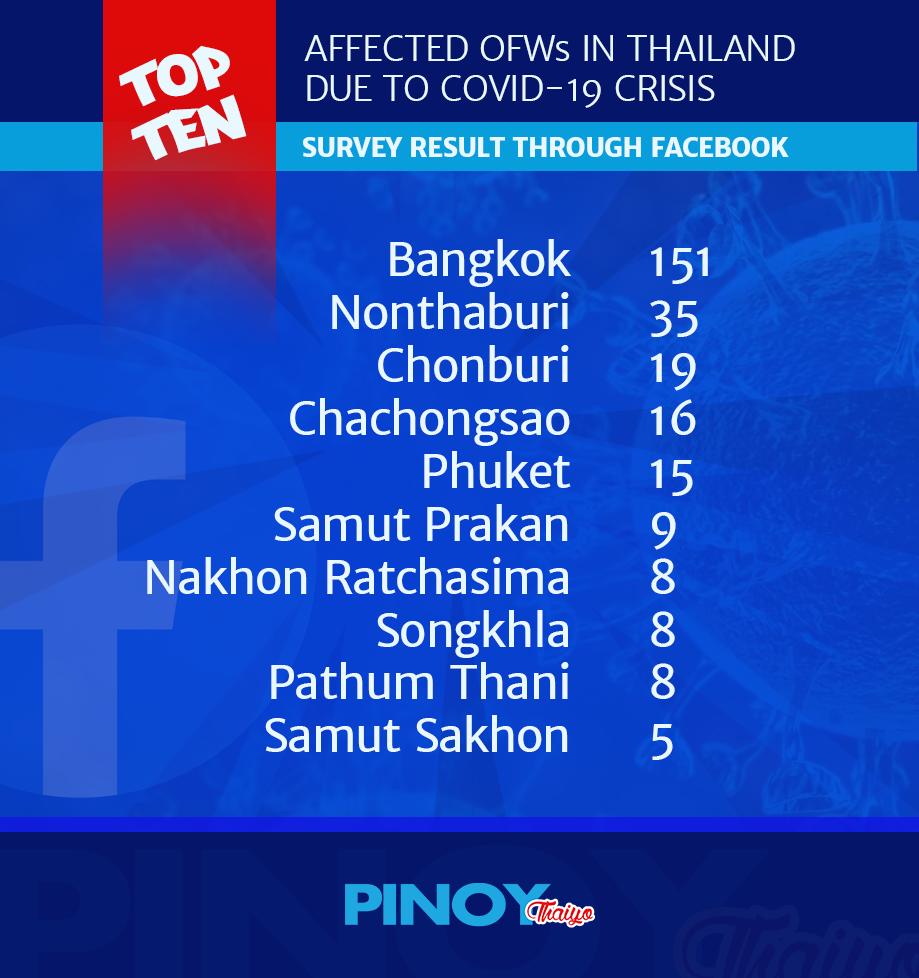 Here is the breakdown of OFWs per province and their number of household members. The following respondents filled up the google form with the instructions: "Kung nangangailangan ka naman ng immediate needs, pakilagay ang pangalan, pobinsya kung saan ka nakatira at contact number."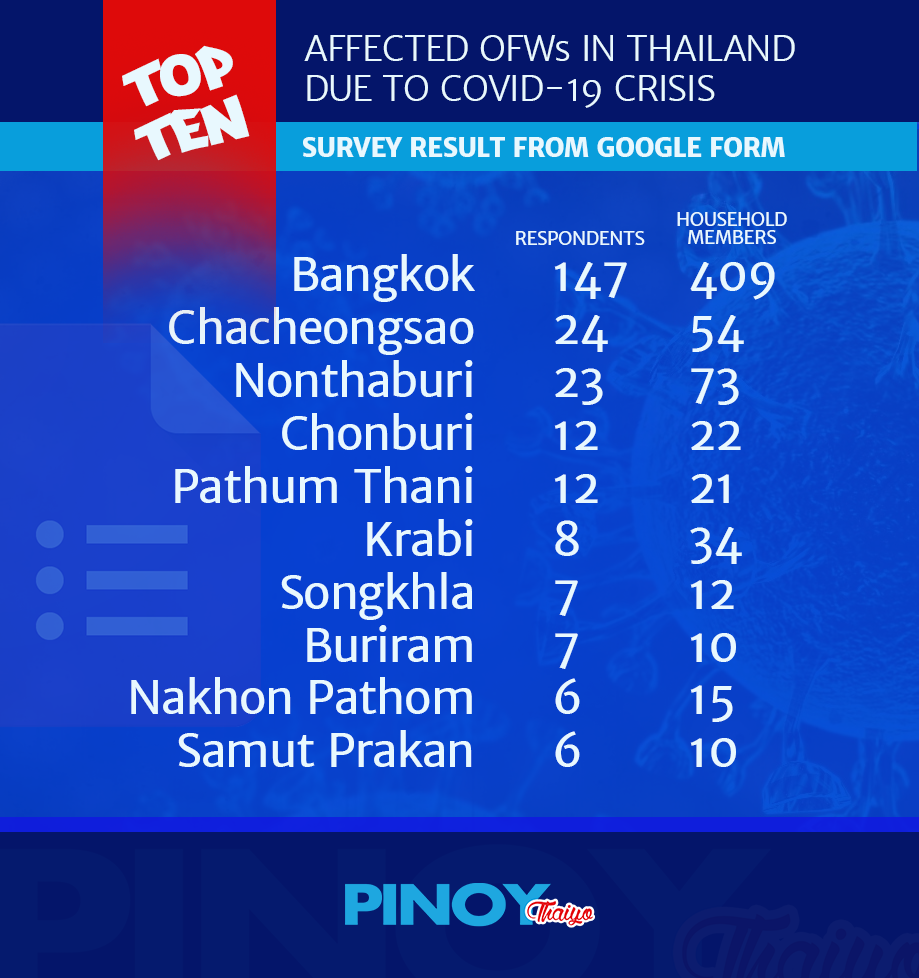 The result will be forwarded to the Philippine Embassy in Bangkok for their perusal.
CLICK this link to see the complete survey result.
**Thank you to Mark Tare and Abraham Llanera for tabulating the survey result.