After a year-long wait, Hawaiian Chain Teddy's Bigger Burgers has finally arrived! The teaser that has invaded Thailand is now here for a game-changer burgers that will make the "messy" messier!
Burgers are becoming more and more popular to Thais and it's no wonder why the chain has now landed here. Its first store in Bangkok just recently opened on July 16, 2015 at Gateway Ekamai Mall (Ground Level).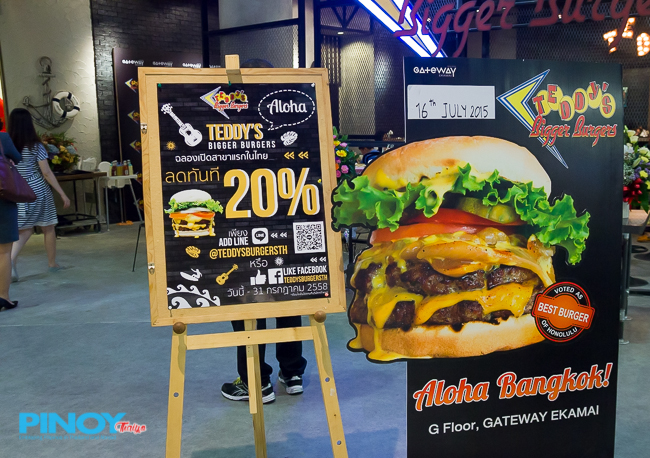 Of course, its ever popular burger menu– beef, pork, chicken and fish patties can't be missed. All patties are charbroiled, lovely and fresh. There is a variety of sauces to choose from such as teriyaki, wasabi, barbecue and certainly the all Thai favorite – spicy!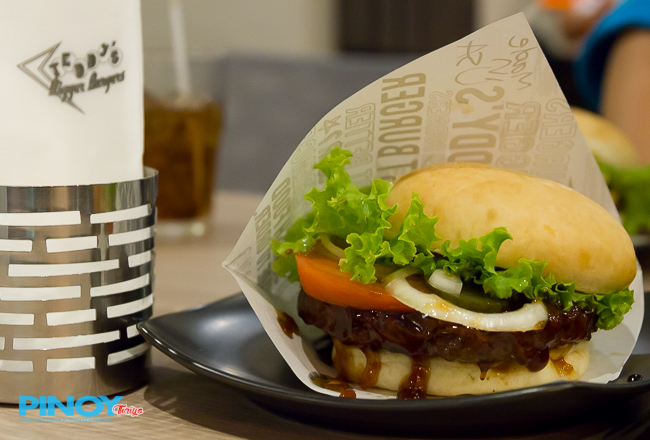 Another branch is soon to open in Central Plaza Pinklao and in the next couple of years, 10 more branches of Teddy's Bigger Burgers are coming to Thailand.
PinoyThaiyo checked out Teddy's on its opening day. It surely had a great crowd response. The restaurant was filled with burger lovers all day long from locals to tourists alike.
For my 225 baht, I tried out the "140g beef patty, lettuce, tomato, onion, pickles and special sauce on a toasted bun". The patties are 100% beef, lightly seasoned, yummy, and tasty even right from the grill.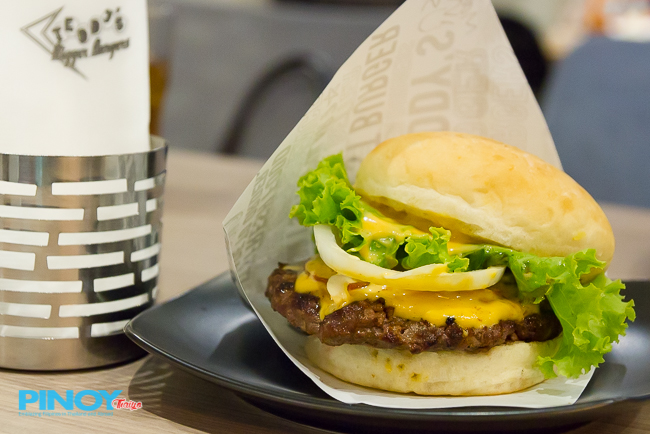 You can give instructions as to how you want your burger cooked. Mine came about well-done as per my request. All toppings were okay. The special sauce was a big deal to me as I am a MOS Japanese Burger fan!
The deal breaker at Teddy's? The sloppy paper wrap. It melts with the sauce. If you love the sauce make sure that you're not eating the paper as well. But I can get away with it since they provide a plate and cutlery.
I furnished my meal with a drink and cheese fries which were both complementary to the main dish. But I would suggest though that they provide an option for customers to have salt-free fries. The combination of cheese sauce and the seasoning are salty enough to make explosions in your mouth! Anyway, a salt shaker is just at your reach in case the unsalted fries taste bland to you.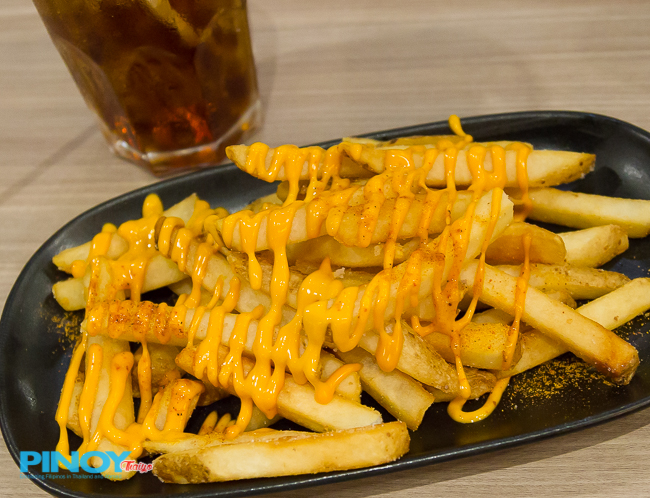 Teddy's Bigger Burgers is all about customized burgers. Me and the team are pretty satisfied and we are sure that you will be, too. I guess I'm up for the signature Monster Double burger next time around! Kudos to the friendly management, staff and crew!