Following the ascension to the throne of King Maha Vajiralongkorn December last year, he is now taking his place on Thailand's banknotes and currency.

In a Coconuts Bangkok report, the Bank of Thailand today has already unveiled new banknotes that feature the image of the kingdom's current monarch. Banknotes bearing the image of King Rama 9 "will remain legal tender", the report says. The new THB20, THB50, and THB100 are scheduled for release on April 6, a holiday that commemorates the establishment of Thailand's current Chakri Dynasty.

Other denominations such as the THB500 and THB1,000 will be out on July 28, the birthday of King Maha Vajiralongkorn.

Early images of the said banknotes show King Rama 10 in his air force commander uniform. The back portion features two of the previous kings of the Chakri Dynasty with the exception of the THB1,000 bill, which bears both King Maha Vajiralongkorn and late King Bhumibol.
However, new series of coins are scheduled to be released in October.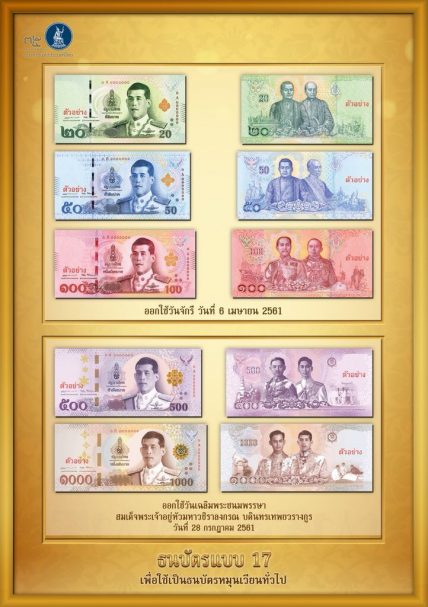 Source: Coconuts Bangkok

[mashshare]