"Success is never giving up! Success is a journey of discovery. Success is not about getting anything that you want, it is not even arriving at a certain point. Success is living a life in ways and meanings that make sense to you. Success is being able to look anyone in the eye down on my knees or standing tall proud of the scars and bruises all over me having weathered life storms, with no regrets and even more resolute to stick to my own definition of success that is never fixed because as a mindset, a goal, a purpose, a meaning, and a state of being, it keeps on evolving. Ultimately, success is dying knowing that you have done all that you can to serve the purposes of your birth touching lives and changing the world for the better with your life!"

These were the exact words of Jofabelle Mae L. Jalalon, the rising recording artist who composed and sang the official sound track of Munting Langit, a short film by J. Cruz.

Jofabelle's journey towards success had never been easy. It was a constant struggle between life complications and the will to survive and triumph life. These life complications could have easily been the cause of her downfall yet she persevered.

As we get to know this well-rounded artist, we'll get to see a glimpse of her journey.
Jofabelle is the youngest of seven siblings. Her parents were originally from Mindanao but moved to Manila early on in their marriage. This had made Jofabelle's childhood mobile. When asked about her childhood memories, she would relate having fun with her playmates in Cabadbaran, Sultan Kudarat, Clarin, Ozamis, in Bayugan, and teenage bonding with her classmates in Quezon City. This kind of childhood taught her how to be flexible and well-adjusted in dealing with different personalities, even at a young age.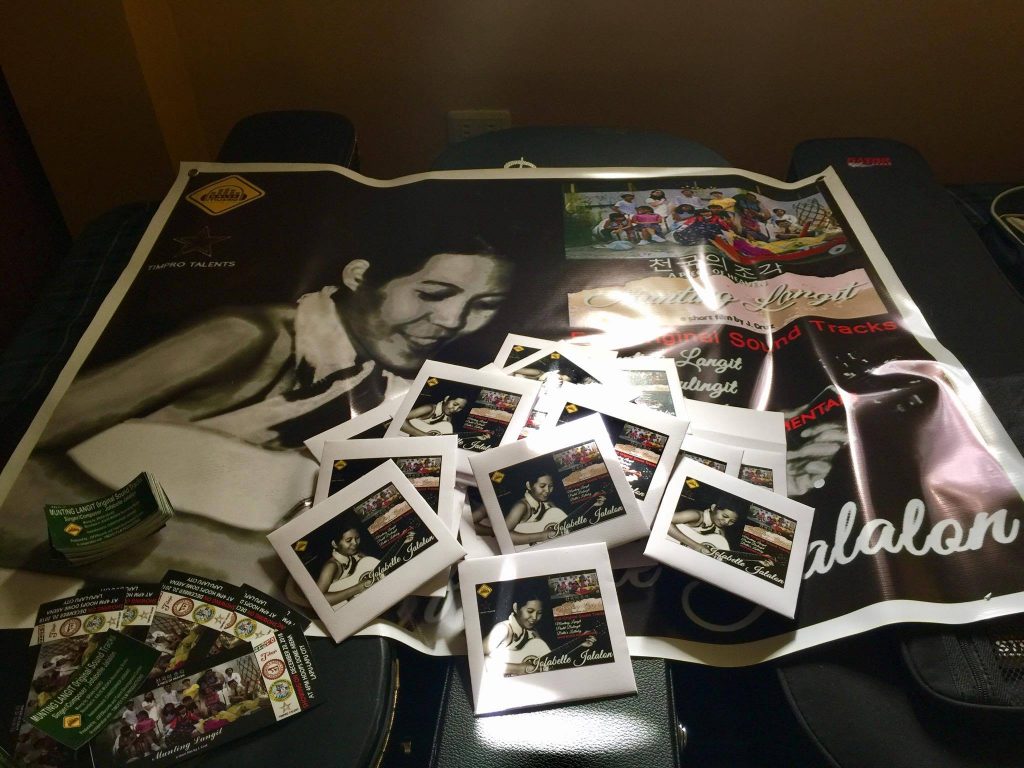 As a child of age four, she had already shown love for music. Even when she could just barely hold the guitar since it was still too big for her, she would try to strum it imagining playing it with much mastery. Growing up in a family full of musicians and music enthusiasts reinforced her love for music even more.

Along with the development of her love for music was Jofabelle's noticeable growing inclination toward visual arts. She had mastered portraiture drawing realistic eyes at the age of ten. Love for surrealism, abstraction and landscapes later followed.

Jofabelle is a self-taught artist. Her love for the arts can be viewed as something which comes from within, pure talent which comes out bursting and manifested itself in her compositions and paintings.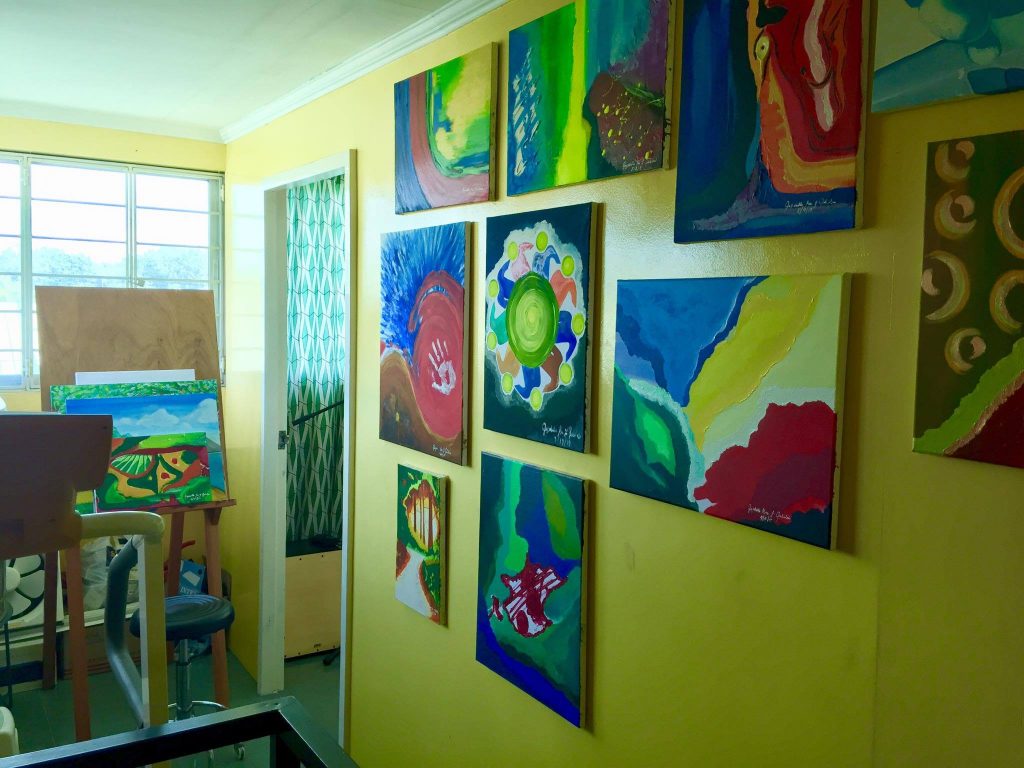 But Jofabelle did not only excel in the arts, she also aced the world of academe. She was enrolled in the prestigious school for teachers, Philippine Normal University (PNU)-Mindanao in 1998. It was not long before her leadership skills were noticed putting her in the Supreme Student Government (SSG) office. In her fourth year in the university, she was elected SSG president and later elected as the Student Regent, the first coming from PNU-Mindanao, to the university's Board of Regent. In 2002, she graduated with the degree, Bachelor of Arts/Bachelor of Science in Secondary Education major in English. She graduated Cum Laude, top of her batch, and an awardee of several major awards given by the university for her unparalleled performance in school.

Her four-year journey in the university was sprinkled with what came with deeper self-discovery, exploration of a bigger world especially having been away from her parents for the first time as a young adult, and overcoming resistance and judgement from those who found her personality too strong.
[other-posts]
After graduation, she worked in a Non-Government Organization which deals with projects for environment protection and climate change mitigation and adaptation; water, sanitation and health; resource preservation; food security; children's rights; and disaster risk reduction in Northern Mindanao. During this time, she was given the chance to do social work, deal with indigenous people's welfare and protection, and foster rural development.

During this time also, she started traveling to Asian and European countries, some work-related and some for cultural immersion and geographic exploration.

In 2006, she began preparing herself to teach English as a Second Language and move to Thailand with her best friend. Due to financial constraints, she let her best friend go first. Eventually she moved to Thailand in 2010 and became an EFL teacher at Assumption College Thonburi. It was this point of her life that rekindled her lifelong dream to set up her own language school. Not deterred by the language barrier nor the challenges of coping in an environment where there is so much competition, she put a total overhaul on a business plan she had been fine tuning over the years. She outsourced capital with a Thai Partner and an American Partner, and she set up EYES, EMPOWER YOUR ENGLISH SCHOOL in Pathumtani, Thailand. As the school director and managing partner, being a foreigner in the said country proved to be too much against the odds of operating an EFL School with looming security concerns brought on by political unrest. She regrouped and modified her life trajectory and decided to return to the Philippines in 2013.

Another surprising twist to Jofabelle's journey is the opening of STAR PETS Solutions in 2014, her own animal wellness business in Lapulapu City, Cebu. Totally outside her comfort zone and field of study, she learned the trade and not for long, she was offering services to her furry clients hands-on with great passion and efficiency. Her love for dogs made this all happen for her.

At present, Jofabelle is exploring the world of music. She has recorded 17 of her original compositions, twelve of which were for her first album titled, PAGPUPUNYAGI't PAGPAPASIYANG PILIPINO, the lead track, PERLAS NG SILANGAN, she released officially in time for ARAW ng KALAYAAN in 2018. The other three songs she composed and recorded for the Filipino-Korean-themed movie, MUNTING LANGIT, by TIMOFEY FILMS released in 2018. Collaborating for another milestone with Film Director J. Cruz, Jofabelle is currently working on the original sound tracks for an upcoming movie starring CARROTMAN-Jeyrick Sigmaton, produced by TIMOFEY FILM PRODUCTIONS. The movie titled, BANAAG, is gunning for the 2019 Metro Manila Film Festival.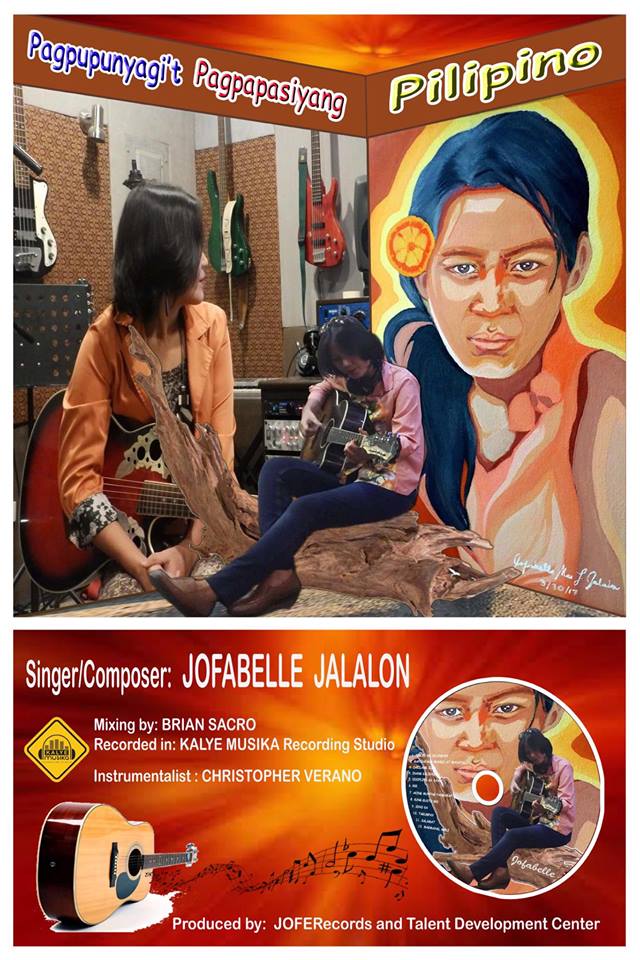 2019 is promising to be another golden year for this prolific artist, as she is also working on a gift she wants to give to her friends relatives and followers. While waiting for the result of her two song entries to Himig Handog 2019, Jofabelle nowadays is on a self-imposed hermit mode recording and putting musical embellishments on her second album, SHADES OF HER.

Her first album written in the Filipino language, was dedicated to her life advocacy namely, Freedom and Emancipation, Peace and Conflict Resolution, Environmental Protection and Preservation, Self-determination and People Empowerment. Her second album, envisioned to reach a wider range of audience will comprise 12 songs she composed in English.

With all that she's been through, what she will still be and wherever life takes her, Jofabelle stays true to her words, "… success is … to serve the purposes of your birth touching lives and changing the world for the better with your life."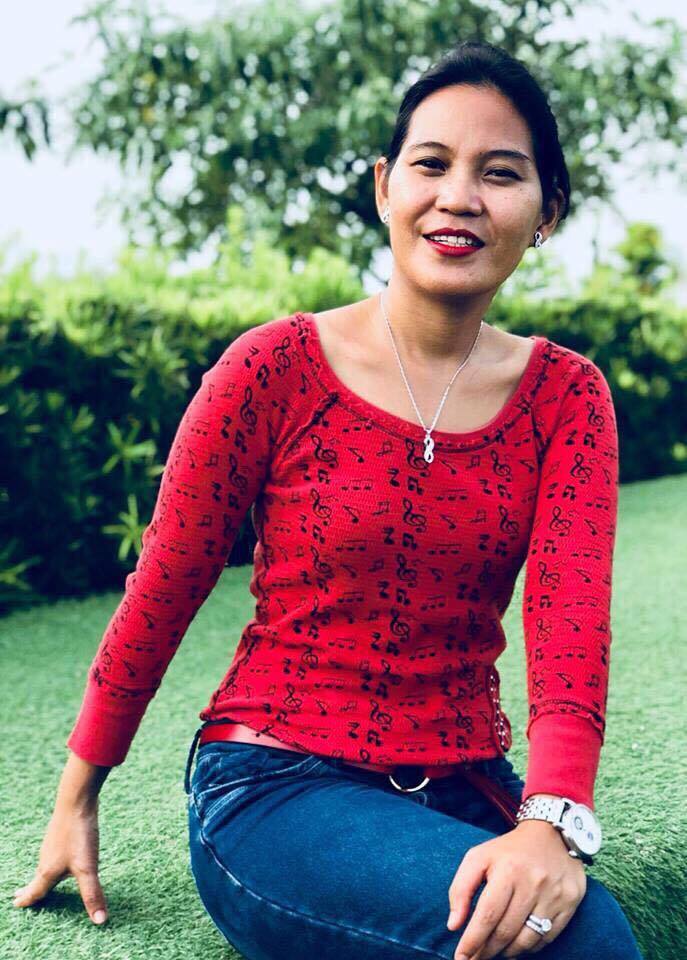 [mashshare]