The Foreign Correspondents' Club of Thailand (FCCT) screened the renowned Filipino independent drama film "Thy Womb" on Monday evening, May 30, 2016 at Penthouse, Maneeya Center Building in Bangkok.
The film which magnificently  showcases our rich Filipino heritage is directed by equally famous Brillante Mendoza. The recipient of Cannes Best Director award for his film "KInatay" in 2009 once again opened out to the Filipino community in Thailand another masterpiece he directed in 2012. "Thy Womb also competed for the Golden Lion  at the 69th Venice International Film festival.
The Philippine Embassy in Thailand co-sponsored the film screening in celebration of the country's National Heritage Month which falls in the month of May, said Ms.  Sylvia Reyes, Philippine Cultural Attache to Thailand. It is being celebrated in the Philippines and embassies and consulate offices all over the world.
"We feature the film as part of the presidential decree which aims to feature the culture of our Muslim brothers, to promote, preserve and instill awareness of Filipino heritage," Reyes added.
The 2016 National Heritage Month (NHM) celebration focuses on the theme "Pamilya para sa Pamana" (Families for Heritage). The theme recognizes that as the basic unit of society, the Filipino family plays an important role in protecting, transmitting, and preserving the country's history and cultural heritage.
"Thy Womb" is a soft, simple domestic tale of a fishing village peopled by the Badjao Muslim community, rich in rituals and traditions, surrounded by the lush scenic beauty of sleepy Tawi Tawi island, located in the southern part of the country.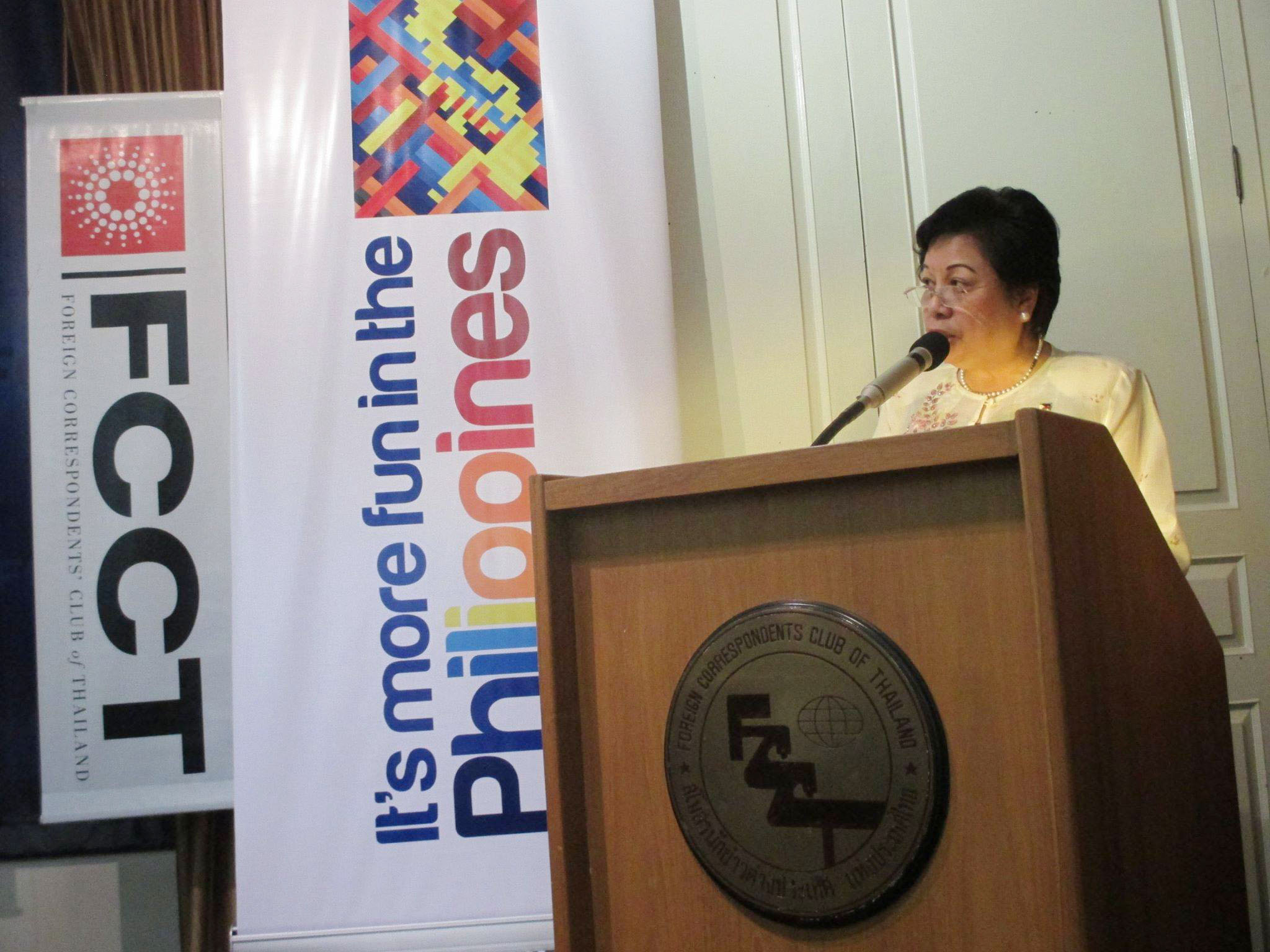 Her Excellency Ambassador Mary Jo A. Bernardo-Aragon along with other Embassy officials graced the event. It was also attended by top Filipino community leaders including Ms. Aurora Buan Cornelio, pioneer and pillar of the Association of Filipinos in Thailand (AFT), Ms. Angie Dela Rosa-King, president of the United Filipinos in Thailand (UFT), Ms. Arlene Rafiq, president of Interior Design Group and Mr. Percy Roxas, editor-in-chief of Lookeast Magazine.

The film screening was spearheaded by Ms. Lekha Shankar of FCCT. Most of the audience were foreign nationals who were all thrilled to know more about Filipino culture and heritage.

Other sponsors include WingsServ Co. Ltd., official distributor or Chef Tony's PopCorn Thailand, and Vista Hotel which is owned by a Filipino businessman.

[mashshare]