Many are waiting for a time when another girl will be involved to nip away the sweetness between Alden and Yayadub (Maine Mendoza in real life). What could be Yayadub's reaction? What if Alden really needs to leave Yayadub for her own sake? What will happen to the "Romeo and Juliet" of Eat Bulaga's Kalyeserye?
That girl has come in the person of a Russian model Alina Bogdanova aka 'Cindy Kournikova, the supermodel fashionista' of Kalyeserye. She is tall and gorgeous, and she keeps on breaking the heart of Yayadub for weeks now. A planned arranged marriage is expected to happen this Saturday between Alden and Cindy. Poor Yayadub!
But after the Saturday "sumptuous lunch" episode hosted by Lolah Babah, Alina and Maine had the chance to meet each other, and they took a selfie. They seemed comfortable with each other.
"She is so friendly!!!", said Alina in her Instagram post pertaining to Maine.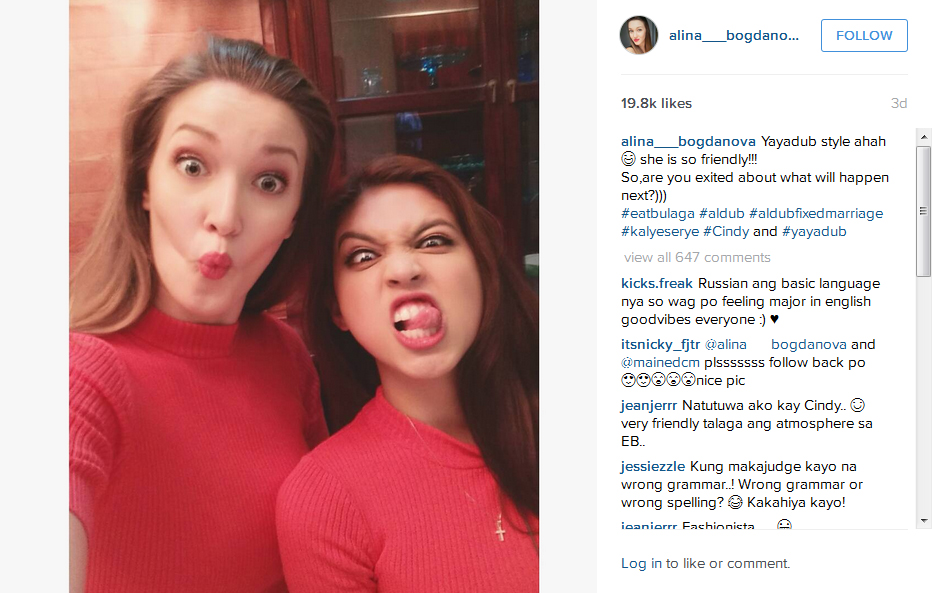 Alina also had the chance to meet Lola Nidora and Tidora when she joined them in the street set last week.
"They are so funny!!! I enjoyed today's show!" exclaimed Alina.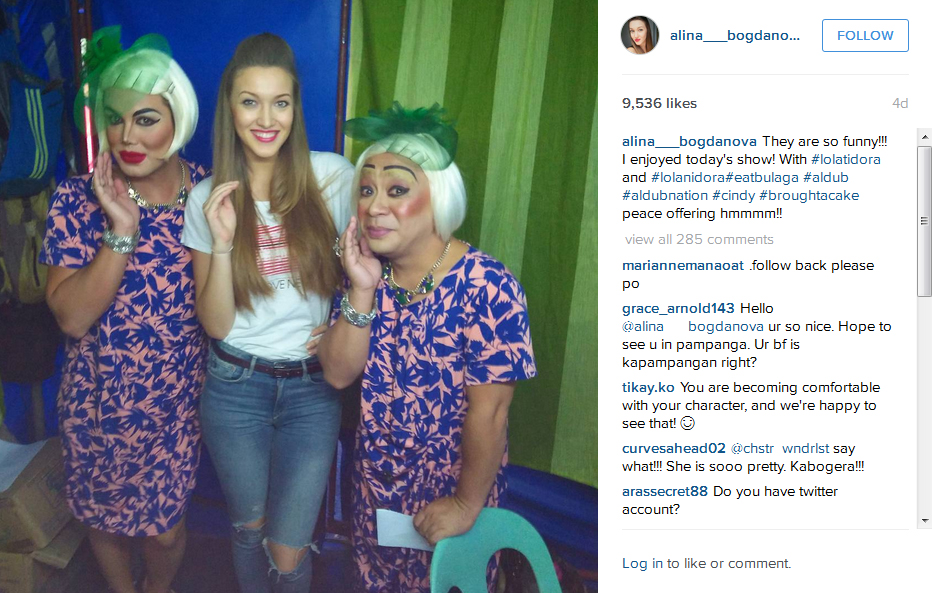 Meanwhile, Alina received welcome and praises even from the fans of Alden and Maine. They admire her beauty and her on-the-spot acting.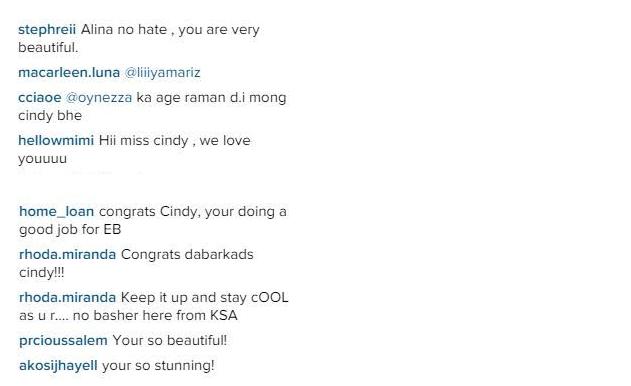 It seems that Alina (or Cindy) is winning the hearts of Eat Bulaga's Dabarkads. Should Maine be worried now? Is Alina really a threat?

Well, Alina has a Kapampangan boyfriend who is also in the modeling industry. He is about 6'2" tall, equally fit for Alina. Hence, Alina is not available for a relationship with Alden, at least in real life, for now.

But how about Maine and Alden? Are their hearts respectively taken by somebody else? Or could it be that their hearts are now mutually locked together without them knowing it? Yes, in real life?

Wait, we should be talking about Cindy, Yayadub, and Alden, right? We should be dealing with the scripted love story of Kalyeserye, and not their real lives.

With Maine-Yayadub and Alden, why is it that their on-screen and off-screen characters can be easily mixed up? It is indeed confusing, but we like it that way. Do you know why?

Sources: gmanetwork.com, instagram.com/alina___bogdanova

[mashshare]